A pair of 1980s French films top movies new to Blu-ray, DVD
Published at
Two 1980s movies by renowned French filmmaker Alain Resnais, who died last year at age 91, have made their way to Blu-ray and DVD this week, a first for American audiences.
"Love Unto Death"/"Life Is a Bed of Roses" (Cohen/Blu-ray/DVD, 1984/1983, not rated/PG, two discs, two movies, in French with English subtitles, audio commentaries, trailers; eight-page photo booklet). Resnais is most famous in this country for his first two feature films, "Hiroshima, Mon Amour" (1959) and "Last Year at Marienbad" (1961), which were influential during the French New Wave movement (though Resnais disavowed the connection).
But in the 1980s, Resnais took his work in a new direction, represented well by these two efforts, which integrate music and theatricality with film. He also began to employ a stock company, three of whose members, André Dussollier, Pierre Arditi and Fanny Ardant, are in these films. (Ardant may be familiar from the Francois Truffaut films "The Woman Next Door" and "Confidentially Yours.")
The bewitching "Life Is a Bed of Roses (La vie est un roman)" (aka "Forbek's Castle," "Life Is a Fairy Tale") came first and ponders the subject of happiness by tentatively intertwining three stories — each set in the Ardennes Forest and each punctuated by song. But each is also in a different time period: the medieval era as an orphaned prince slays a dragon, rescues a maiden and saves his kingdom; 1914 as a wealthy count's dream of building a castle to house his family is subverted by the onset of World War I; and a contemporary story (in the 1980s) about the castle becoming an institute for advanced knowledge, though it is unable to bridge conflicting ideologies.
"Love Unto Death (L'amour à mort)" is a more difficult journey, a talk-heavy existential musing that takes its time and uses editing techniques — redundant, discordant musical interruptions over snowy or blank images — that you will find either intriguing or annoying (I'm in the latter camp). The story begins as an archaeologist is found unconscious by his girlfriend and a doctor pronounces him dead. But then he awakens with an overwhelming yearning to return to the other side. They consult a pair of clerics, and during intense discussions about life's big questions, secrets are revealed.
"Cemetery Without Crosses (Une corde, un Colt … )" (aka "The Rope and the Colt," Arrow/Blu-ray/DVD, 1969, not rated, in Italian with English subtitles or English dubbed, featurettes; booklet). After the enormous worldwide success of Sergio Leone's 1960s "Man With No Name" or Dollars trilogy (which made Clint Eastwood a movie star), the so-called "spaghetti Western" motif dominated the genre for years.
As you might expect, many of the films that followed were pretty bad. But "Cemetery Without Crosses" is surprisingly good and unapologetic about its influences (acknowledging Leone in an end-credits dedication). It's also a thoughtful film with something to say about the unprofitability of revenge, complete with an unexpectedly bleak denouement.
Darker and even more laconic and silent than Leone's works, the film is about a gunslinger (Robert Hossein, of "Rififi") persuaded by a woman (Michele Mercier) he once loved to exact revenge on the men who lynched her husband. Hossein also directed and co-wrote the screenplay.
"Kung Fu Killer" (aka "Kung Fu Jungle," "Last of the Best," Well Go/Blu-ray/DVD, 2014, not rated, in Cantonese with English subtitles, featurettes, trailer). Donnie Yen (the Ip Man trilogy) puts both his acting talent and his considerable martial arts abilities to work in this above-average thriller. Yen plays a former martial arts master convicted of involuntary manslaughter after accidentally killing an opponent. But after three years in prison, he talks his way out to help police catch a maniac who is systematically knocking off other martial arts masters. A real treat for kung fu fans.
"Killing Jimmy Hoffa" (MVD/DVD, 2015, not rated). Documentary about Teamsters president Jimmy Hoffa, whose 1975 disappearance sparked a massive federal investigation but which remains unsolved to this day. (Hoffa was declared legally dead in 1982.) The film documents Hoffa's life and times as he helped push the union movement, moved around among mobsters, and went up against Robert F. Kennedy, the U.S. attorney general at the time. The film also breaks down the various theories about his disappearance.
"All American Bully" (Wild Eye/DVD/On Demand, 2015, not rated, featurette, trailers). Well-intentioned cautionary tract on bullying is a very low-budget unrated film (with R-level violence, language, sex and nudity) about bullied high school nerds who get revenge via social media. Intriguing turns to exploitative in the final third with a lengthy and graphic rape/murder sequence. (The best thing on the disc is an interview with co-star Adrienne King, who explains how a stalker prompted her to quit movies for 28 years after she scored big with the first two films in the Friday the 13th franchise.)
"What We Do in the Shadows" (Paramount/Blu-ray/DVD/On Demand, 2015, R for violence and language, deleted scenes, audio commentary, featurettes, poster gallery). Violent, gory New Zealand farce about four vampires who are having trouble adapting to mundane life in the 21st century until they turn a victim into a vampire and he helps them learn about technology and other means of navigating modern life.
"Seeds of Yesterday" (Lionsgate/DVD/Digital, 2015, not rated). This is the final installment of the Lifetime cable channel's Dollanganger films, based on the book series by V.C. Andrews that began with "Flowers in the Attic." Here, the family gathers at Foxworth Hall for the 25th birthday of Bart (James Maslow) and the unveiling of an extra clause in his grandmother's will, as more secrets and ghosts of the past are revealed.
"The Jokesters" (Cinedigm/Random/DVD/Digital/On Demand, 2015, not rated, featurettes, trailer). Internet practical jokers (think Johnny Knoxville) have a hit show called "Prankmasters," but the crew is about to break up because one of them is getting married and leaving this man-child life behind. So his friends plan one more prank during the honeymoon in a remote cabin in the woods, and sex, death and mayhem ensue.
Chris Hicks is the author of "Has Hollywood Lost Its Mind? A Parent's Guide to Movie Ratings." He also writes at www.hicksflicks.com and can be contacted at hicks@deseretnews.com.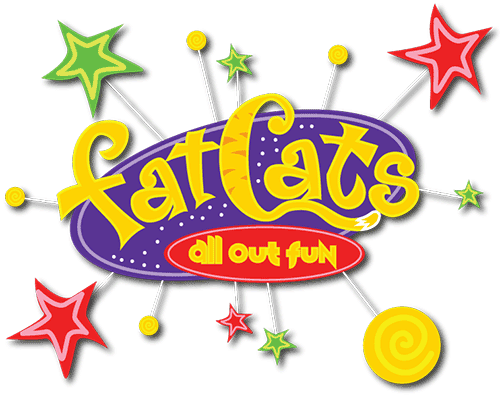 Thanks to Fat Cats in Rexburg for providing screenings for movie reviews on EastIdahoNews.com.