Pocatello Women Arrested For Meth
Published at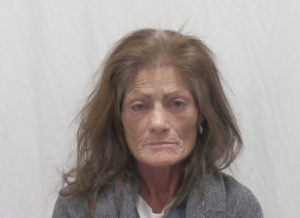 POCATELLO — Marina Lee Sittre, 54, was arrested early Sunday for felony possession of a controlled substance.
The Pocatello woman was taken into custody after the Pocatello Police Department responded to a disturbance call at 1200 N Main Street.
Sittre was arrested on an outstanding trespassing warrant, police officials said. Upon searching the woman, police found a clear glass pipe in her purse. The piped contained a residual amount of meth.
Police booked Sittre into the Bannock County Jail on Sunday. No bond has been set and Sittre will be arraigned on Monday Aug. 24.