St. Anthony installing 'Exchange Zone' for online transactions
Published at
|

Updated at

ST. ANTHONY – The city of St. Anthony wants to make it easier and safer for people who buy and sell items online to make the transactions in person.

A "Safe Exchange Zone" will soon be installed at the City Building on Bridge Street.

Two designated parking stalls in a well-lit area will be set aside for folks to pull up and exchange items that were bought or sold online.
"These parking spots will protect our residents," City Councilwoman Suzanne Bagley told EastIdahoNews.com. "They will be under camera surveillance 24-7 and should keep citizens safe."
An increased number of people are using the internet to conduct business and there are risks with meeting strangers to complete transactions. Bagley said the zone will minimize security problems.
"Even if one person is safe from harm or danger in these situations, it is well worth our time and money," Bagley said.
The cost to create the zone will be minimal, Bagley said. The parking spots and lights already exist and the city currently owns surveillance cameras. Signs will need to be created but Bagley said the city hopes to partner with a business to cover the costs.
Other cities and police departments across the country have implemented similar zones. Bagley says St. Anthony learned about the idea from the Logan, Utah, Police Department.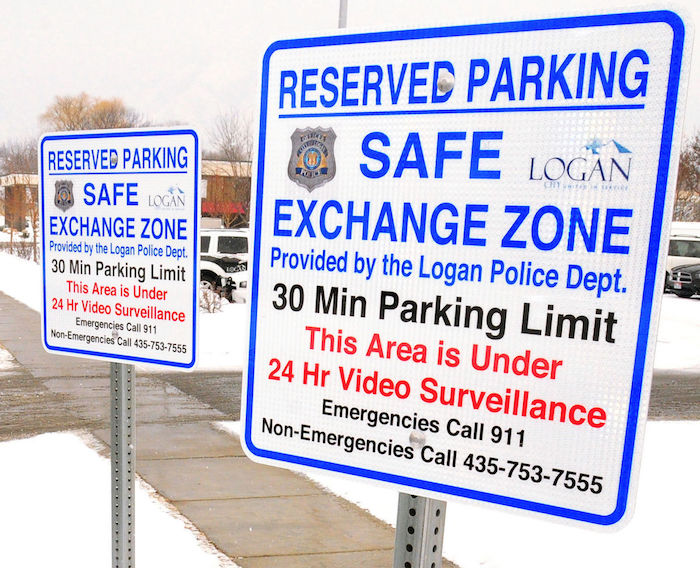 "The zone can also be used for child custody exchanges or meet-up spots for people from out of town," Bagley said.
Bagley hopes the zone will be complete by June 1.