Potter: Surviving the need for fire (with super tinder)
Published at
|

Updated at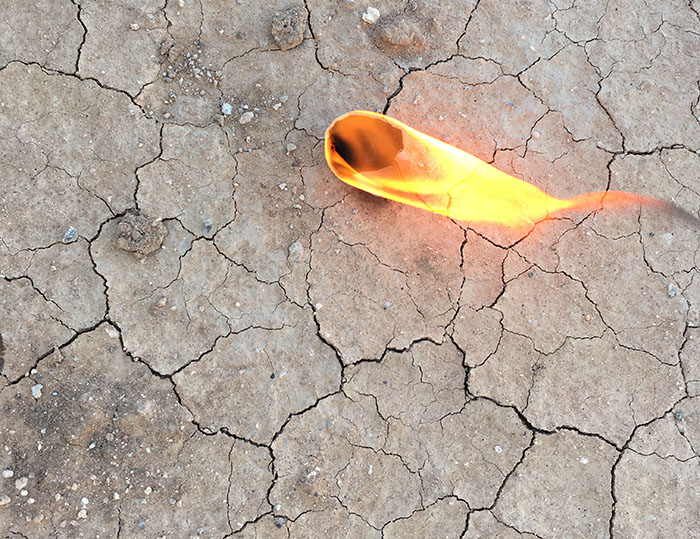 I've written about my homemade torches before as a fire-making tool, but that is more for fun. I haven't written yet about my absolute favorite, always go to, never fail and super cheap and handy fire starter: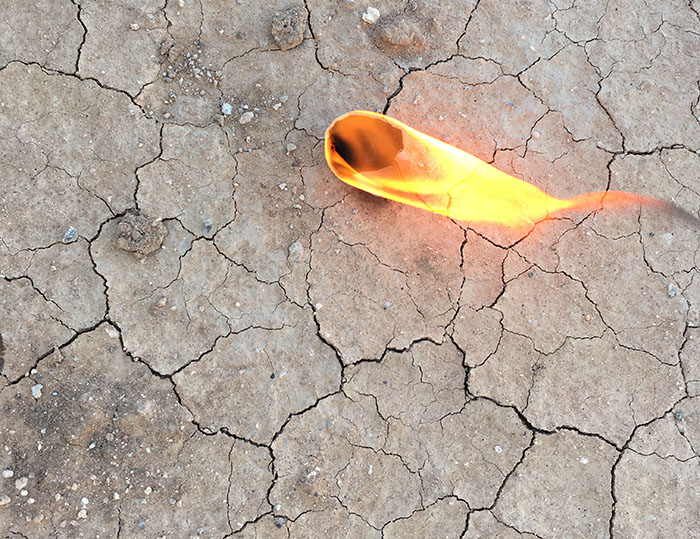 The cotton ball (and a glob of petroleum jelly)
I'm talking 4 to 5 minutes of burn time with a solid flame the whole time, and another 2 to 3 minutes of a smaller, slowly-dying-yet-still-useful flame. I'm talking tinder that lets you mess up your teepee or log cabin or whatever structure you use to build a fire and have time to build it up again. I'm talking one-strike light and super cheap.
I confidently say that if you have a large supply of these, and a flint striker, you've got everything you need. Heck, you don't even have to make them yet. Just buy a bag of cotton balls and a couple large containers of petroleum jelly, keep them in your home emergency storage, and you're good to go.
So, while it may be obvious, here's how it goes.
First, get gooey. I grab a really big, more-than-you-would-think-for-one-cotton ball glob of jelly and get to work.
And it is work. It's more than just coating the outside. It's a massaging, ripping, mushing procedure if you want the long-lasting perfection.
Yes, they are messy to make. Yes, you'll need burning-hot water and lots of soap to de-grease your hands (or you can super moisturize yourself by rubbing it over arms and legs). But, man, they're awesome.
Second, I store it in an old film case. (A what? Film?) It's super compact yet can still holding seven cotton balls. You get a longer-lasting flame when the cotton balls have had time to soak in such a sealed container. But I have found things like Ziploc bags to be sucky, so go for any kind of solid container with a good-sealing lid.
(Note: as you may notice, I also have wrapped this film case in black duct tape, a handy way to have a good supply on hand.)

Third, when it comes to igniting it, a lighter is certainly easy, but I prefer the flint striker for a number of reasons:
It lets me preserve the lighter fluid for times when the flint striker is ineffective (like when the tinder runs out).
The flint striker is so much fun and makes me feel like a real outdoorsman.
They're cheap, wind-proof, waterproof and foolproof. If you pull a thin, wispy bit of cotton away from the main ball, it will catch a spark immediately and spread quickly.
Check it out.

(Another note: I almost never use a whole cotton ball when starting a fire. I pull off a small piece, probably a quarter of one ball, and it's more than enough.)
Related Content (more fire!)