Subway & local police looking for kids who are playing safe
Published at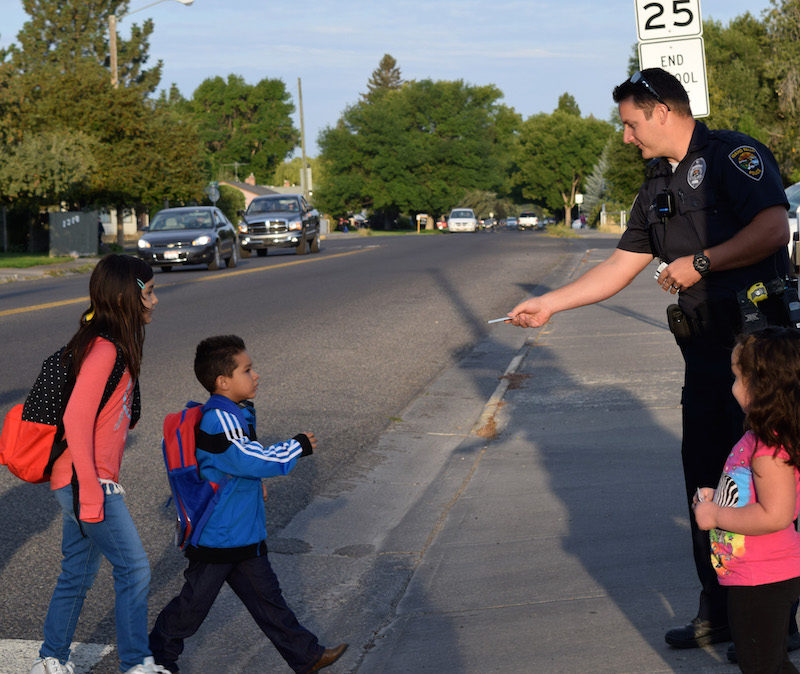 IDAHO FALLS –Subway Sandwich Shops and police agencies in east Idaho are on the lookout for kids who are "Playin' Safe."
As children head back to school, officers in the Idaho Falls area and Subway Sandwich Shops are reminding kids to be safe when walking or riding to and from school. They will be rewarding children practicing good safety habits with a SUBWAY® cash card good for a 6" Subway sandwich. Each "citation" may be redeemed at any Idaho Falls area Subway Sandwich Shop.
Safety habits deemed worthy of reward include wearing helmets and other safety gear while on their bikes or skateboards, or properly using crosswalks at intersections.
"The Playin' Safe cards give officers a friendly way to remind kids how important it is to follow safety rules when they're headed back to school," said Idaho Fall Police Department Captain Royce Clements. "It's also a great opportunity for us to connect with neighborhood children in a fun, comfortable way, letting kids know officers are here to help and look out for their safety."
When children do not engage in proper safety habits when riding their bikes or walking to or from school, they greatly increase their chances of injury. According to SafeKids Worldwide, approximately 55 percent of children don't always wear a helmet when bicycling, even though helmet use is the single most effective way to reduce bicycle-related fatalities. As well, more than 80 percent of child pedestrian deaths occurred at non-intersection locations.
"Our children's health is extremely important to local Subway owners," said Scott Sprague, a local Subway Sandwich Shop owner. "Subway Sandwich Shops want to encourage children to get to school safely so they can be both physically and mentally healthy.
The following law enforcement agencies in the Idaho Falls area are participating in the Playin' Safe program: Idaho Falls Police Department, Rexburg Police Department, Pocatello Police Department and Blackfoot Police Department.