Idaho Falls' Old Lower Power Plant back online after 5 years
Published at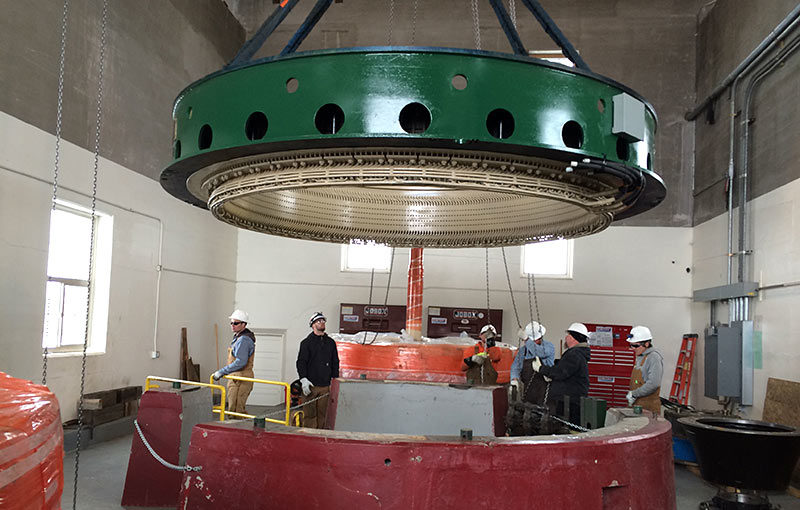 The following is a news release Wednesday from the city of Idaho Falls.
IDAHO FALLS – A ribbon cutting will be held at Idaho Falls Power's (IFP) Old Lower Plant on Thursday, Sept. 22, at 11 a.m. to celebrate the plant returning to normal operations after being offline for five years for an extensive rebuild project.
The plant, which consists of two turbines with a nameplate capacity of 1.87 megawatts each, dates back to the 1930s when Utah Power and Light constructed the plant. The city purchased the plant, located just west of the intersection of Yellowstone Avenue and Sunnyside Road, in the late 1930s and added a third, 8 megawatt capacity turbine in the 1980s.
Since the early 1980s, the Old Lower Plant units typically operated during peak runoff to augment power production when river flows surpassed the hydraulic capacity of the new bulb turbine and typically operated four to eight weeks of the year. The Old Lower Plant will now be able to operate more than it did in the past due to the efficiency of the new modern turbines and the new governor system. This next year, the Old Lower Plant will be tested to understand how much additional generation can be achieved, particularly during low flow periods. Approximately 10 percent capacity improvement is anticipated.
This project included rewinding both generators, two new turbines, a new substation transformer, new modern electrical protection and controls, and a hybrid of new and rebuilt governor system, totaling $7.2 million.
The repairs are expected to extend the life of the plant at least another 75 years. Idaho Falls Power has the capability of generating approximately 55 megawatts at its now five hydropower facilities – City Plant, Upper Plant, Lower Plant and Gem State. A megawatt can power up to 1,200 homes. On average, Idaho Falls Power's hydropower plants provide about a third of the city's electricity needs.
Idaho Falls Power would like to invite the public to continue the public power celebration at their annual Open House event on Saturday, September 24 from noon to 4 p.m. at Idaho Falls Power, 140 S. Capital.
This free, family-friendly event will include bucket truck rides, food, live music by Kaleidoscope, jump houses, face painting, safety and fiber splicing demonstrations, tours of the bulb turbine at IFP's headquarters and tours of the recently rebuilt Old Lower Plant.
EastIdahoNews.com comment boards are a place for open, honest, and civil communication between readers regarding the news of the day and issues facing our communities. We encourage commenters to stay on topic, use positive and constructive language, and be empathetic to the feelings of other commenters. THINK BEFORE YOU POST. Click here for more details on our commenting rules.