No liquor sales in Idaho Falls on Election Day? Not so fast.
Published at
|

Updated at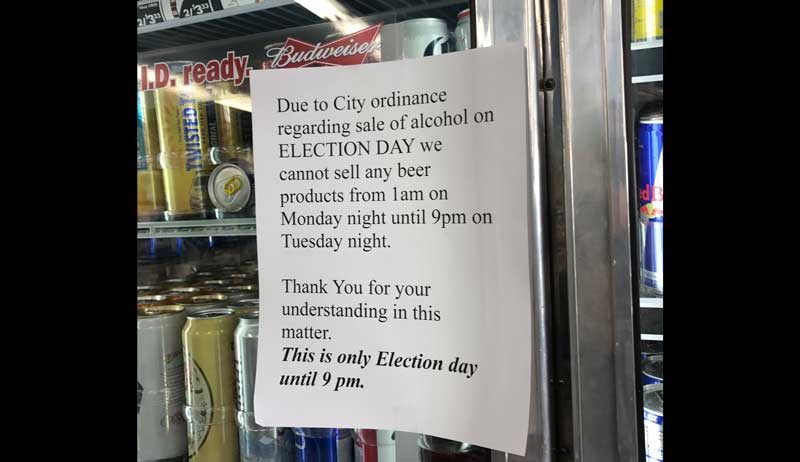 IDAHO FALLS — Can you legally buy alcohol on Election Day in Idaho Falls? Or is the selling of liquor prohibited?
It's a question EastIdahoNews.com users have asked after seeing signs in some Idaho Falls convenience stores.
"Due to city ordinance regarding the sale of alcohol on Election Day, we cannot sell any beer products from 1 a.m. on Monday night until 9 p.m. on Tuesday night," the sign reads.
So we did some digging and learned the information on the signs is inaccurate.
According to Idaho Falls City Ordinance Title 4, Chapter 3, Section 14, the only day of the year beer and wine cannot be sold in the city is on Christmas.
The code reads:
It shall be unlawful for any person in any place licensed to sell beer for consumption off the premises, to sell or dispense beer or to permit the consumption of beer on the premises between the following hours:
(A) 1:00 a.m. and 7:00 a.m. of any day; and
(B) 1:00 a.m. Christmas Day and 7:00 a.m. of the day following such holiday.
As for state law, the sale of liquor on Thanksgiving, Christmas and Memorial Day is prohibited but alcohol can be sold on Election Day.
Many drinkers are relieved to hear liquor sales are allowed and say they'll need a drink after this election is over.