Idaho Transportation Department seeking public input on new routes
Updated at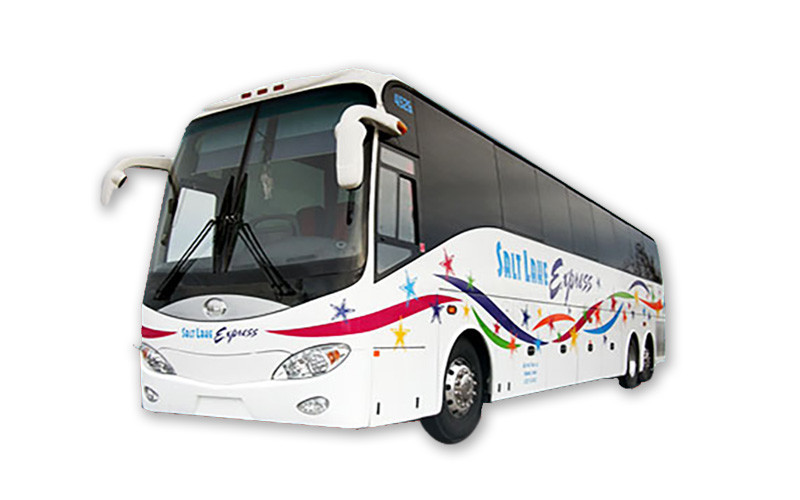 IDAHO FALLS –- The Idaho Transportation Department wants to know what the public thinks about proposed bus routes between Idaho cities.
"We have to have a public comment on the final applicants," ITD spokesperson Jake Melder said.
Two bus companies — one from Idaho and one from Utah — have submitted proposals and are competing to receive $1.1 million in federal funding for future intercity connections.
"It's part of a program called 5311F federal funding (Formula Grants for Rural Areas). Those are some annual grants that we are granted to allocate (specifically for) intercity bus routes or intercity mass transit," Melder said.
Elevated Transit, a Utah company, wants to create a route from Rexburg to Salt Lake City and from Coeur d' Alene to Boise. The proposal would serve more than 500,000 Idaho residents.
Although, Salt Lake Express currently offers rides to and from Salt Lake — Elevated Transit riders have requested the company does the same. The new route would be funded for buses to run more regularly.
"This is just a daily route that runs via Cache Valley, through Logan … and down to Salt Lake," Elevated Transit CEO Steven Fuller said.
Fuller said his proposal calls for three buses on each route, each bus costing $550,000. The buses are new and will be replaced every five years allowing them to have minimal to no breakdowns. Fuller said buses will have 100 percent uptime on its routes.
"People are never let down and the buses are very comfortable. They have wifi and lavatories on board. We don't pack people in. There's plenty of leg room for each passenger," Fuller said.
Salt Lake Express, based in Idaho, is proposing a Twin Falls to Sun Valley route. They are also asking for additional funding for its Idaho Falls and ID/WY border to Jackson route, and its Rexburg and ID/MT border to West Yellowstone route. The company is currently serving some 835,000 people.
The Salt Lake Express's Sun Valley Route would connect into its already existing Boise and Pocatello route. If it doesn't receive federal funding for its Jackson and West Yellowstone routes, the company will shut them down. The costs of the routes are below its profit margin.
Administrators at the Salt Lake Express declined to comment on the proposal.
"Once we have closed up public comment we will have our public transportation experts look over the public comment, and then create a presentation and a recommendation for our Public Transpiration Advisory Council, or PTAC," Melder said.
Once PTAC makes a decision a proposal is made to the Idaho Transportation Board who will then decide which company will receive funding. Melder said they hope to present to the board in May or June.
The public can make input on these proposals until Apr. 7. Email ITD's grant/contracts officer Kim McGourty at kim.mcgourty@itd.idaho.gov or call at (208) 334-4475.