St. Anthony police officer honored for saving teenager from drowning
Updated at
EDITOR'S NOTE: EastIdahoNews.com is teaming up with the American Red Cross of Greater Idaho to honor ordinary individuals who have done extraordinary things to help others.
The 11 winners of the 2017 East Idaho Real Heroes awards were announced March 2. Each day EastIdahoNews.com will feature a different winner.
ST. ANTHONY — A St. Anthony police officer was honored Thursday for helping save the life of a teenager who nearly drowned last summer.
It was Saturday, July 9 around 2 p.m. when Officer Mark Distlehorst was called to the Fun Farm Bridge over the Snake River in Fremont County.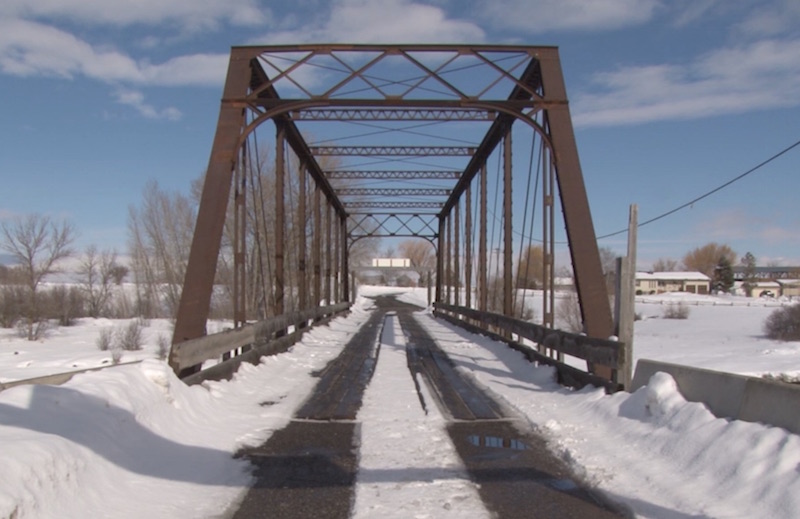 The drowning was reported at the Fun Farm Bridge in Fremont County. | Nate Eaton, EastIdahoNews.com.
"A call came in of a 17-year-old boy who was drowning," Distlehorst recalls. "He was just swimming and went down under water. He stayed under and was floating on his back until his friends saw him and pulled him out."
The boy was not breathing and his friends call 911. Fremont County Sheriff Deputy Tom Smith arrived within minutes, followed by Distlehorst.
Distlehorst gave the teenager CPR and administered oxygen before the boy was flown by emergency helicopter to Eastern Idaho Regional Medical Center.
"His dad said he had a heart condition so we think when he was in the water, something happened and he just kind of froze up and stopped swimming," Distlehorst says.
The teenager recovered and was released from the hospital a few days later.
This was the second time in a year that Dislehorst performed CPR on a child while on duty.
Distlehorst was honored by the American Red Cross of Greater Idaho as an East Idaho Real Hero Thursday. | Stephan Rockefeller, EastIdahoNews.com.
The American Red Cross of Greater Idaho selected Distlehorst as one of 11 "East Idaho Real Heroes" for 2017. He was honored during a luncheon Thursday in Idaho Falls but insists he was just doing his job and doesn't deserve any special recognition.
"I don't expect all the fame or anything like that," Distlehorst says. "I kind of feel like this award was more for everyone who assisted that day not just me."
OTHER 2017 EAST IDAHO REAL HEROES STORIES
SUGAR CITY BOY SAYS ANGELS HELPED HIM SAVE HIS DAD AFTER A CAR FELL ON HIM
IDAHO FALLS WOMAN HONORED FOR HELPING SAVE GUNSHOT VICTIM ON CAMPING TRIP