Coming to EastIdahoNews.com: Comics, puzzles and more
Published at
|

Updated at
IDAHO FALLS — My parents have subscribed to a newspaper since the day they were married.
I grew up watching Dad read the paper every night after work and on Sunday evenings my Mom could be found clipping coupons at the kitchen table.
My four siblings and I loved reading the comics. Every Sunday, we'd get home from church and it was a race to see who could grab the funnies section the fastest.
I fell in love with The Far Side, Calvin and Hobbes, Fox Trot and Family Circus and I'm now learning many of you did too.
Over the past two weeks, EastIdahoNews.com has received a significant number of emails, Facebook messages and phone calls asking if we would consider posting comics on our website.
The answer is yes.
Starting tomorrow, EastIdahoNews.com is adding 70 comics, daily horoscopes, and dozens of puzzles — including crossword, Sudoku, strategy, word and kid games. The comics section will bring many decades-long favorites like Hagar the Horrible and Blondie to our site, as well many newer comics for you to fall in love with.
Keep in mind — these are not links to outside websites choked with ads or clickbait. All of these new features are on EastIdahoNews.com and are completely free. You can print the puzzles and comics from your computer to share with co-workers or browse them in your spare time on our free EastIdahoNews.com app.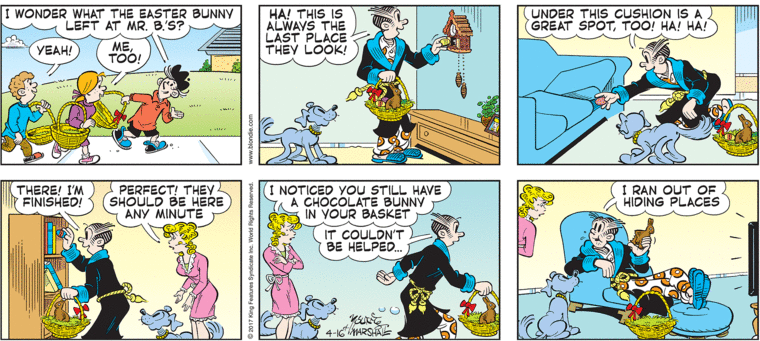 We're thrilled to partner with Brady's in offering our extensive comics section that will be updated daily and includes English and Spanish versions of some of the world's most popular funnies.
The comics and puzzles will be easy to find with a special section on our app and on the top right-hand side of our home page. We'll also be posting some of our favorites on our social media pages.
We're excited for this new addition on EastIdahoNews.com as we continue to grow and expand in eastern Idaho.
As always, we'd love to hear your suggestions on what you'd like to see on our website. You can email me directly at neaton@eastidahonews.com or contact the newsroom at news@eastidahonews.com.