Rose Hill Cemetery volunteer cleanup to be held Saturday
Published at
|

Updated at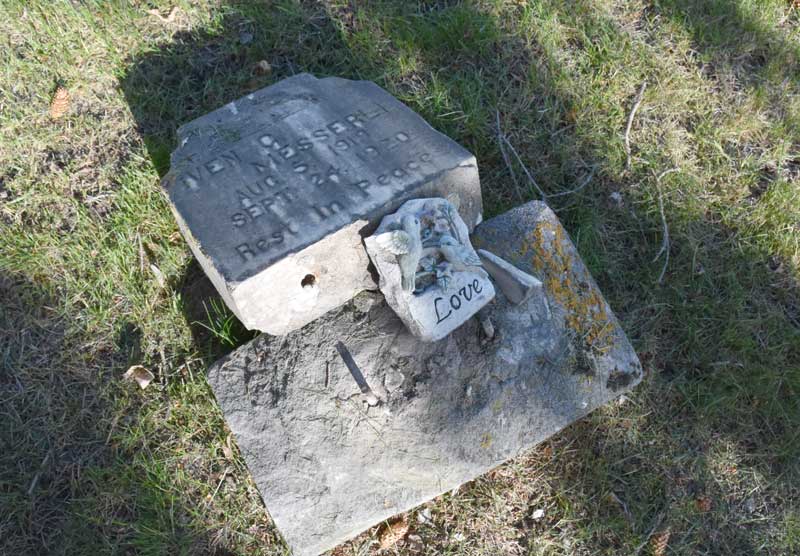 The following is a news release from the city of Idaho Falls.
IDAHO FALLS — A group of young volunteers have rallied together and offered their assistance to help restore Rose Hill Cemetery before the Memorial Day holiday. Community members are invited to assist in the cleanup efforts during the Rose Hill Volunteer Day on Saturday, May 20 from 10:00 a.m. until noon.
On May 7, the Rose Hill Cemetery in Idaho Falls was vandalized. More than 100 headstones were damaged, as well as other private property. The damage was estimated at more than $100,000.
Idaho Falls Mayor Rebecca Casper states, "Employees have done a tremendous job notifying all of the families and tracking all of the damage. In addition, employees, volunteers and family have repaired some of the headstones. However, the added work has caused delays in getting the grounds tidied up before Memorial Day."
Volunteers will meet on Saturday at the cemetery office and should bring gloves, rakes and garbage bags.
"Getting the employees the help they need to get the cemetery cleaned up before the weekend is of utmost importance. No family should have to arrive on Memorial Day and see the damage," adds Casper.
Rose Hill Cemetery is owned by the city of Idaho Falls and maintained by the Parks and Recreation Department.
A fund to assist with the restoration of the headstones and other private property has been established. If you would like to donate to the restoration of the headstones and other personal property, please bring donations to the Treasurer's Office inside City Hall at 308 Constitution Way, Idaho Falls.