ISP: Drug use to blame for rollover crash that led to teens' arrests
Published at
|

Updated at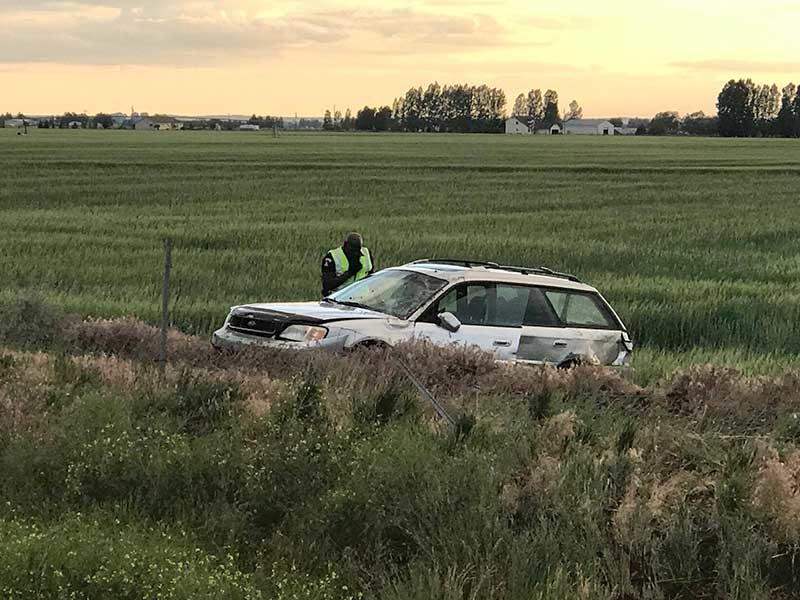 IDAHO FALLS — Four teenagers were arrested following a rollover crash Tuesday, and police say drug use was a factor.
Authorities from multiple law enforcement agencies responded to a rollover crash on U.S. Highway 20 on Tuesday after witnesses saw several people run away from the area on foot.
According the Idaho State Police, there was drug use at the time of the accident. A passenger in the car told police the driver was "huffing" a substance to get high.
"The driver had lost consciousness or passed out," Idaho State Police Lt. Chris Weadick tells EastIdahoNews.com "The front passenger in the car grabbed the steering wheel in an attempt to correct the car right before crash."
The crash happen at mile marker 217 near County Line Road. The car left the road after rolling. It went through a fence and over a ditch. It was found in a field on the southbound side about 40 feet off the roadway.
None of the four were wearing their seat belts.
Weadick said the driver, a girl, stayed at the crash while two boys and another girl fled the area.
Idaho State Police later found the female passenger lying in a field while Bonneville County Deputies located the two boys farther away.
All four teenagers were taken to East Idaho Regional Medical Center to get a medical clearance prior to being booked in the 3B Juvenile Detention Center.
The female driver was charged with DUI – not alcohol and possession of paraphernalia. The three teens who fled the scene were charged with obstruction, all misdemeanors.