Moose visits local family, makes himself at home for 2 hours
Published at
OSGOOD — An Osgood family had quite a surprise Saturday evening when a moose suddenly showed up in their yard and stayed for nearly two hours.
The male moose entered the Gebarowski's backyard on 3167 North through a small gap in their wooden fence around 5:30 p.m.
"This is the first time since 1999 that we have seen a moose in our area," Jodi Gebarowski told EastIdahoNews.com in a Facebook message. "There's a canal that runs back (behind the house) and lots of fields so he came in from the canal."
The animal wandered around the Gebarowski's yard and made himself at home. He sat down on the grass for a while and then ate some leaves off a tree.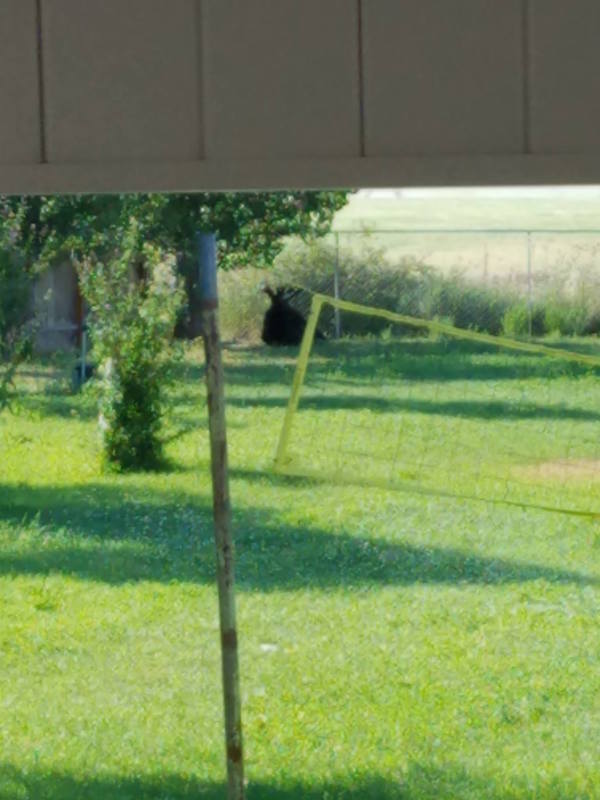 The family called the Jefferson County Sheriff's Office and the Idaho Department of Fish and Game to report the moose. When deputies arrived, they spooked the animal and he ran out through the front yard to some nearby fields.
Gebarowski said while they often see deer in their neighborhood, this moose encounter is something they'll remember for a long time.