Art is in the east Idaho air this fall
Published at
|

Updated at
East Idaho offers so many recreational options. Hiking, camping and water sports call local residents and visitors alike to the rugged backcountry. Rodeos and car races tempt those looking for a good time and a lot of action. There is so much stuff to do outside in our lovely area.
But east Idaho has plenty of art, theater and music to offer for those hankering a little culture.
With school back in session and the weather cooling down, it might be a great time to get a little art in your system.
Here are a few highlights from the plethora of arts events taking place in east Idaho this fall.
Colonial Classic Movies
Each month, The Colonial Theater in Idaho Falls screens a classic movie on the big screen. Past screenings have included "Raiders of the Lost Ark", "Back to the Future" and "Blazing Saddles."
"Blade Runner" is on tap for the next screening. Tickets go on sale once screenings are announced, and once enough tickets are sold, the screening is on! Cinephiles can even vote for the next movie.
Visit the Colonial Classic Movies website to get tickets, vote for movies and much more.
Chase Rice
Chase Ricks is a former "Survivor" contestant who burst onto the country scene after co-writing the hit song "Cruise" for Florida Georgia Line. Rice later scored hits of his own and a tour with Kenny Chesney really caused him to blow up. He's touring for his album "Lambs & Lions" and you can catch him at the Colonial Theater in Idaho Falls on Sept. 23. Click here for more information.
Doktor Kaboom
In the mood to laugh and learn, simultaneously? Check out Doktor Kaboom in his production "It's Just Rocket Science". Kaboom examines the roadblocks to exploring the cosmic spaceways in a way anyone can understand. This is a show that's fun for the whole family. The show lands at the Colonial Theater in Idaho Falls on October 14. You can find more information here.
The Comedy Project
Get ready to laugh! The Comedy Project is an independent improv comedy troupe. They perform every Friday night at MP Dance Studio in Pocatello. Audience participation is encouraged, so bring your creativity with you. More info at the TCP Facebook page.
ART Idaho
An exhibition exclusively featuring artists from Idaho. Pieces are culled from entries from artists all across our home state, from many different mediums, both 2D and 3D. This exhibit opens Nov. 18 and is viewable through Feb. 10, 2018 at the Art Museum of Eastern Idaho in Idaho Falls. Click here for more information.
The Palace Playhouse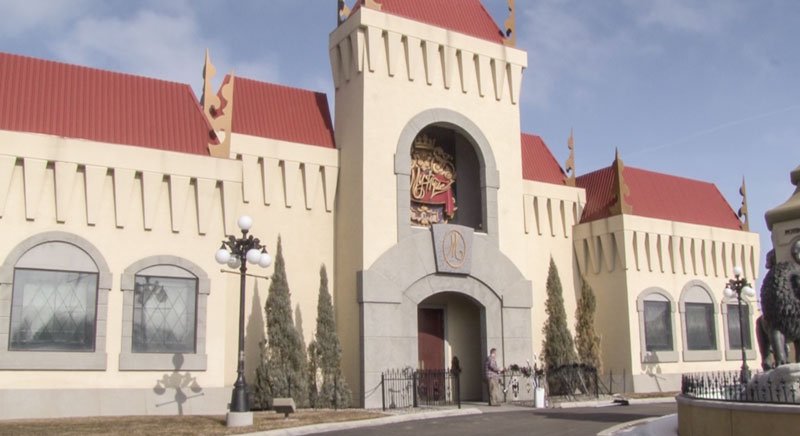 If it's theater you're in the mood for, hit up the Palace Playhouse in Pocatello. The theater produces popular plays, with several performances per week. On weekends, the Palace offers dinner theater, treating theatergoers to prime rib and pasta dishes. They even have "Hamilton Days", where seat can be bought for just $10.
"Into the Woods" runs at the Palace from Sep. 26 – Oct. 31. That will be followed with "The Best Christmas Pageant Ever" beginning November 29. Drop by the Palace Playhouse website for tickets and information.
University Productions
BYU-Idaho will also host art exhibitions and performances throughout the autumn. You can stay in the loop by visiting the BYU-I Center Stage homepage or dropping by the BYU-I website and typing "performing arts" or "visual arts" into the search engine.
You can also find out what's going on at Idaho State University by visiting The Stephens Center homepage.