Car flipped on its side following crash near INL entrance
Published at
BUTTE COUNTY — The Butte County Sheriff's Office and Idaho State Police are investigating a crash that happened Tuesday morning near an entrance to the Idaho National Laboratory.
The two-car crash occurred around 7 a.m. at milepost 272 on US 20, at the junction of US 26 and the entrance to INL. One vehicle was flipped on its side.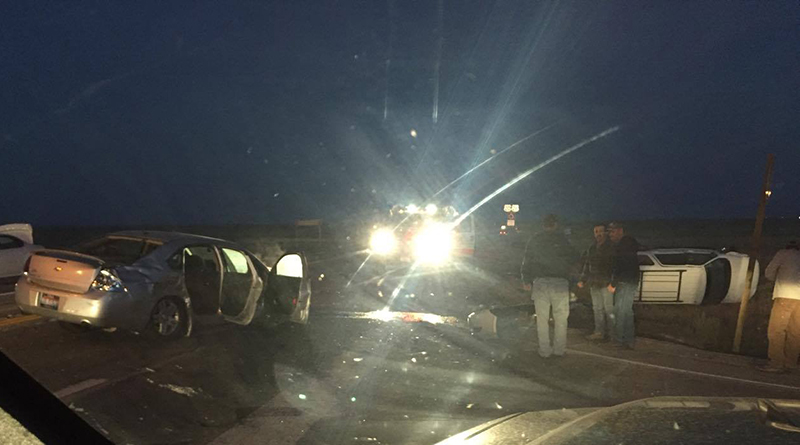 Photo courtesy Cole Wright
Photo courtesy Cole Wright
At least one ambulance responded to the scene. The number of victims and the extent of their injuries has not been released.
US 20 was blocked for several hours while deputies investigated the crash. It has since reopened.
EastIdahoNews.com will post more information when we receive it.