Convicted sex offender who paid teen for sex while on probation sentenced to prison
Published at
|

Updated at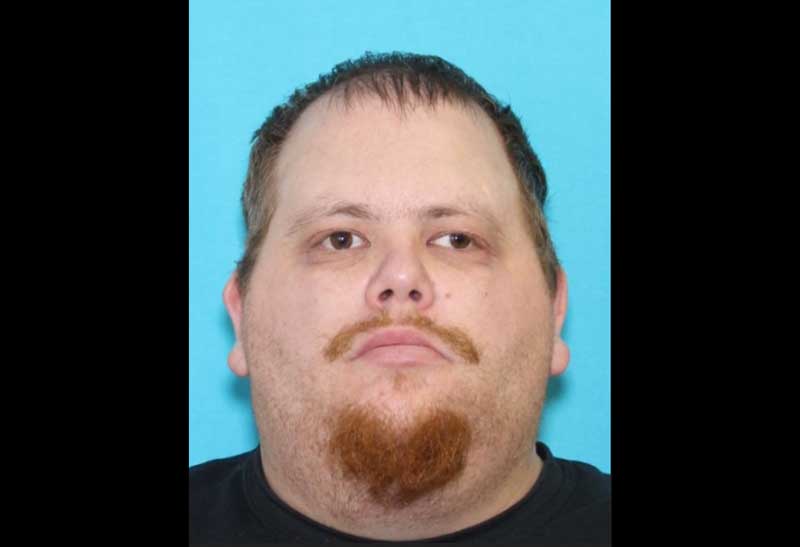 IDAHO FALLS — A Bonneville County man charged with lewd conduct with a minor under 16 was sentenced Monday after admitting to paying a teenage girl for sex.
District Judge Joel Tingey sentenced 36-year-old Jeremiah Ammon to 25 years in prison with seven years fixed and 18 years indeterminate.
Ammon, a registered sex offender, was also sentenced for possessing child sexually exploitative material and will serve ten years in prison with seven years fixed and three years indeterminate.
The sentences will run concurrently and Ammon must pay a fine of $1,000 on each count.
Ammon was originally charged with felony lewd conduct with a child younger than 16, prostitution with a person younger than 18, enticing a child through the internet and child sexual exploitation by possessing sexually exploitative material in May. As a part of a plea agreement in September, two of the charges were dropped.
Ammon's defense attorney, John Thomas, recommended his client go through rehabilitation courses and be sent on a rider program while the court retains jurisdiction. Upon his release of the rider program, he could be eligible for probation. Thomas suggested a nine year sentence with four years fixed and five years indeterminate.
"My client thought he was engaging in a prostitution type of relationship with a person who was over the age of 18," Thomas said. "This person put an add on Craigslist and was soliciting customers."
Thomas said the judge needed to consider that the minor victim was actively pursuing clients through the use of the internet and other means and that she indicated she was over the age of 18.
Bonneville County Prosecuting attorney John Dewey recommended a prison term of 25 years with 12 years fixed and 13 indeterminate.
Dewey's reasoning is that Ammon is currently on parole for a sex crime committed in 2008. He was sentenced to a 12 year term with three years fixed and nine indeterminate for sexual battery of a minor child.
Ammon was sent on a rider program and received probation but violated probation in 2009 by asking a minor coworker for nude photos of herself. He was then sent back to prison to serve six years.
Ammon was released on parole after completing the Idaho Department of Correction sex offender's program in April 2014 and has been supervised by the Probation and Parole Department.
"He's getting treatment, he's on supervision and he still goes on and does these things," Dewey said.
Dewey said Ammon was made aware of the victim's age after detectives got involved with the case and were posing as the victim.
The two first met up on Feb. 28 where Ammon paid the teen to perform sexual acts. After the initial act, Ammon communicated with the teen again to set up another meeting.
Detectives had contact with Ammon using the teen's phone in an undercover capacity. They told Ammon she was 15-years-old and Ammon continued to be persistent. He also requested the victim bring friends who were around the same age. He offered to pay cash and provide a cell phone in exchange for sexual favors.
Ammon set up a time and place to meet the victim and was instead met by deputies who took him into custody.
Ammon admitted to paying the 15-year-old for sexual favors, to possessing explicit photos and a video of her and to attempting to pay for sexual favors from multiple female juveniles under 16.
At the end of the hearing, Ammon remarked, "I have no right to ask for forgiveness or leniency in this matter. I know what I did was wrong and I'm sorry for doing what I did."
Tingey responded, "Every once in a while you get a case like this where the minor, to a degree, is the aggressor. The whole point of having these laws on the book is we understand that minors do not make good decisions. Minors deserve protection regardless of their decisions and the adults are the ones that are responsible."