Husband dies two weeks after rollover crash on U.S. 20
Published at
|

Updated at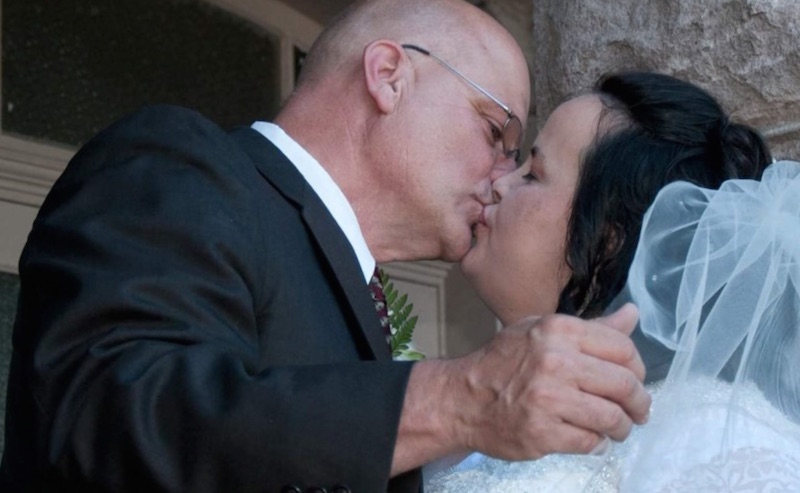 IDAHO FALLS — An Idaho Falls man who was critically injured in a crash after a tire blew died early Thursday morning.
Kevin Tonks, 57, was taken off life support Wednesday after spending nearly two weeks in the intensive care unit at Eastern Idaho Regional Medical Center, according to a YouCaring page. A family member confirmed to EastIdahoNews.com that Tonks passed away Thursday around 1:45 p.m.
The crash happened Sept. 23 on US 20 after a tire blew on the truck the Tonks were driving. | Madison County Fire Department
Kevin and his wife, Amy, were on northbound US 20 Sept. 23 in a 1999 Isuzu truck when a tire blew. Amy was driving and Idaho State Police say she lost control of the truck. It went through the median and rolled, coming to rest on its top in the southbound lanes.
RELATED | Freight truck crash on US 20 caused by blown tire
Amy was treated and released from the hospital but Kevin sustained life-threatening injuries.
Kevin Tonks | YouCaring
"He was not expected to live through the surgery that day due to the seriousness of his injuries. He did survive and doctors were skeptical that he would survive another 24 hours. He proved them wrong again. He became stable enough to repair fractures in his face and fix his leg. Unfortunately at this time his movements have stopped," an update on the YouCaring page read shortly after Kevin was hospitalized.
He never recovered from his injuries and family members are now making preparations for his funeral.
The Tonks did not have medical insurance, according to a family member, and a YouCaring account has been set up to help pay for expenses.
CLICK HERE TO VISIT THE YOUCARING PAGE
"He gave it the good fight. There has just been too much head trauma and he stopped progressing. No one wants to see him kept alive by life support alone and never get better. We are so grateful for the many prayers and good thoughts from everyone. The doctors gave him every chance. The staff took good care and we are grateful. Please wear your seatbelt," the YouCaring account reads.