POLICE: I.F. high speed chase suspect connected to Chubbuck shooting
Published at
|

Updated at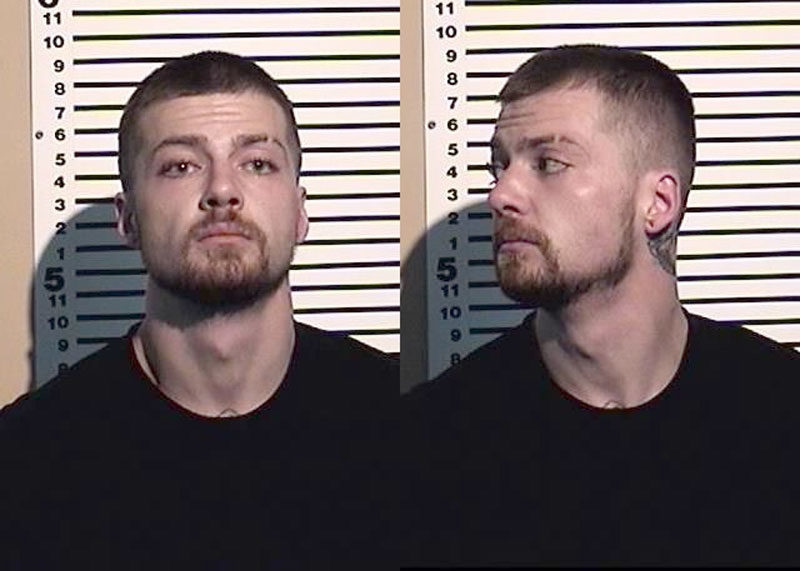 AMMON — A local man was arrested near the Ammon Walmart at around 1 a.m. Thursday in connection with a recent shooting in Chubbuck.
The arrest was made after a police pursuit that ended at Walmart where the man's vehicle collided with an embankment and was disabled, according to a Bonneville County Sheriff's Office news release.
Bonneville County deputies identified the driver of the fleeing vehicle as Tyler J. Baldwin, 24, of Idaho Falls.
Deputies, working with the Chubbuck Police Department, had information on Baldwin's involvement in a recent shooting on Briarwood Street in Chubbuck on Monday. Deputies located Baldwin in a vehicle on South Falcon Drive, which lead to the pursuit.
When Baldwin was taken into custody he was found to be in possession of suspected methamphetamine and other controlled substances. While being booked into the Bonneville County Jail, he was also found to be in possession of suspected cocaine.
He was booked on two outstanding misdemeanor warrants, misdemeanor possession of drug paraphernalia, and felony counts of eluding, possession of a controlled substances and possession of contraband in a correctional facility.
As the investigation continued today, Bonneville County Sheriff's Detectives and SWAT Team, along with detectives from the Chubbuck Police Department, served a search warrant at a residence on Greenfield Drive in Ammon as part of the Chubbuck shooting investigation.
One female resident was detained during service of the search warrant while detectives collected evidence pertinent to the investigation. No one was arrested or taken into custody at the Greenfield residence.
The Bonneville County Sheriff's Office and Chubbuck Police Department continue to investigation circumstances relating to these two events, no further information is available at this time.