His kind act went viral and now we're surprising him at school for Feel Good Friday
Published at
|

Updated at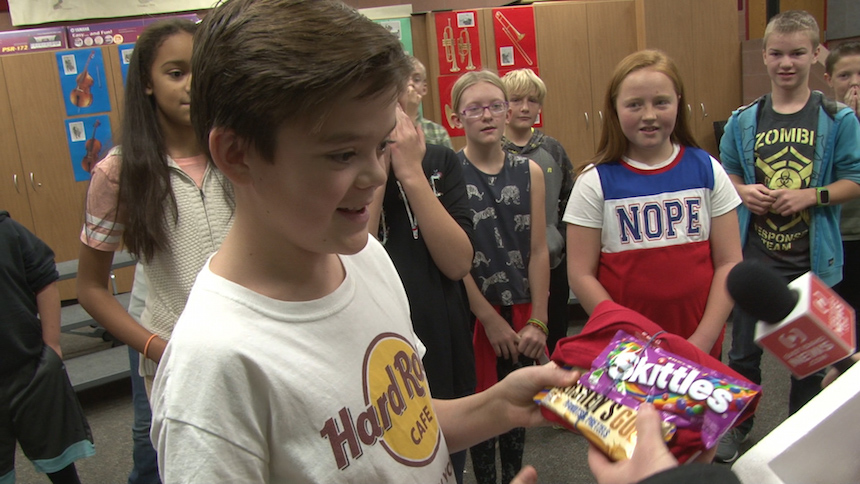 His simple act on Halloween night has been seen millions of times by people around the world.
Hayden Chapple was trick-or-treating when he approached a porch with an empty candy bowl.
Instead of walking away, he placed a few pieces of his own candy in the bowl for younger children who were walking up the sidewalk.
RELATED | After candy is stolen from front porch, local boy is caught on camera performing act of kindness
A doorbell camera captured the kindness and Jesse Richardson shared the footage on his Facebook page. It quickly went viral as Hayden showed the world some goodness.
This week for Feel Good Friday we are surprising Hayden and his class at school with some special treats.
Watch the video above to see how the surprise turned out!