Local couple gives $1.7M to CEI to fund 4 new projects
Published at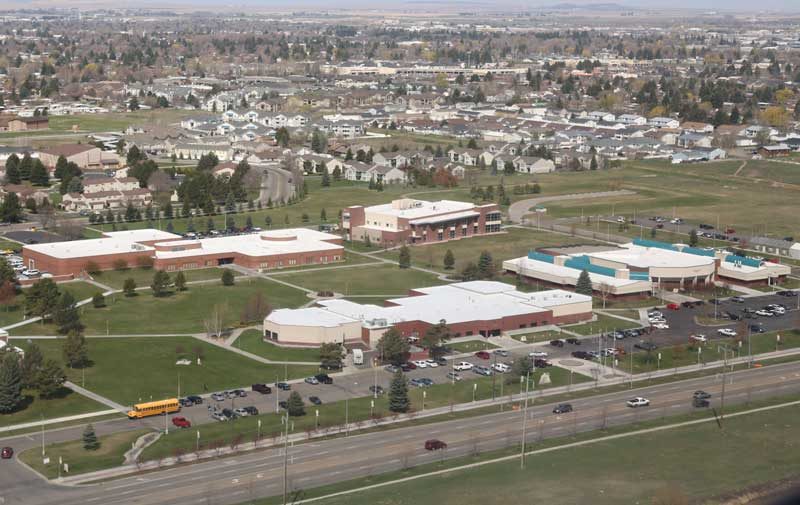 The following is a news release from the College of Eastern Idaho.
IDAHO FALLS — College of Eastern (CEI) has received a gift of $1,730,000 from Bill and Shirley Maeck to fund four important projects at the newly formed college.
Dr. Rick Aman, the president of CEI, stated: "This incredibly generous gift will fund four critical projects allowing the newly created CEI to provide state-of-the-art equipment and facilities for our students and community".
The projects include the installation of a 4-bed nursing simulation laboratory, renovations and equipment purchases for science laboratories, the installation of a regional testing center and the purchase of both a surgical manikin and virtual cadaver table.
The nursing simulation laboratory will enable CEI to increase nursing school capacity while at the same time optimizing learning and training and accelerating the graduation timeline. This addition is important to CEI, and all of eastern Idaho, as the demand for qualified nurses continues to rise. This facility may also be used as an important training site for regional and rural hospitals.
The science laboratory renovation includes an update of existing facilities and equipment for chemistry, biology, physics and geology laboratories. The improvements will enrich learning and improve safety for both students and staff. This upgrade will affect almost every general education student attending CEI; eventually reaching 4,000 students annually.
Installation of a new testing center will add more than 6,000, two-hour testing intervals monthly. Importantly, the center will provide public access to industry recognized certification testing on CEI's campus. This expansion of testing services will permit both students and community members to complete certifications now requiring a commute to Pocatello or Salt Lake City. Further, it will allow for additional instruction time for CEI classes if testing services are centralized on campus.
The purchase of advanced technologies will greatly enhance learning and career success. A highly sophisticated surgical manikin will enable the surgical technician students to practice a number of procedures at a very detailed level, better preparing them for excellence in the operating room with live patients. A virtual cadaver table will enhance the ability for anatomy and health students to have a realistic, 3D visualization of a human body. Students will be able to use virtual dissection tools to manipulate skeletal tissues, muscles, organs and soft tissues. The virtual cadaver table will also serve as part of STEM (Science, Technology, Engineering and Math) education programs for K-12 students.
The four projects will commence in early 2018, and are projected to be complete by fall 2018.
Mr. Bill Maeck has long been a generous benefactor of education and the Idaho Falls community. He was a Foundation Board member and scholarship donor when the school was still EITC. The late Mrs. Shirley Maeck was a surgical nurse who worked regionally to improve healthcare.