UPDATE: About $200,000 in damages to Jefferson County home
Published at
|

Updated at
RIGBY — A rural Jefferson County home is a complete loss after a fire gutted the residence on Wednesday morning.
Central Fire District was called to 112 North 4100 East for a report of a fire at about 5 a.m.
First responders on scene reported the garage and main level of house were totally engulfed. Assistant Central Fire Chief Carl Anderson told EastIdahoNews.com that there was some initial confusion as to whether there were any occupants inside the structure. But upon further investigation it was determined there were no occupants inside the house.
Rett Nelson, EastIdahoNews.com
Central firefighters worked to extinguish the fire, which was extremely hot and had spread throughout the split level house. The garage contained two cars that were engulfed in the flames, according to a Central Fire District news release.
The main floor of the house was a total loss. There was fire, heat and smoke damage to the upper level of the home and smoke and water damage to the basement of the home. The total cost in damages was about $200,000.
An older female, the lone occupant of the home, was not injured in the fire and had exited the house before emergency responders arrived.
The cause of the fire has not been released yet, however, the State Deputy Fire Marshal did determined the fire started outside on the back deck.
Central Fire would like to remind all those that have wood burning stoves to remove coals and ashes to a safe location away from the house and any combustibles.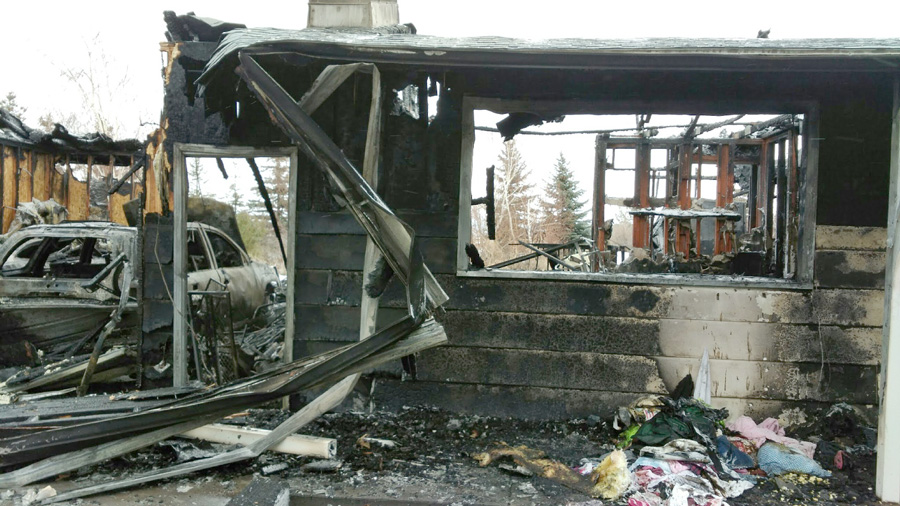 Rett Nelson, EastIdahoNews.com