East Idaho robotics clubs gear up for regional competitions
Published at
|

Updated at
IDAHO FALLS — Thousands of robotics clubs around the world waited with anticipation to the live feed that would tell them what this year's FIRST Robotics Competition theme would be. In east Idaho, members of the Ammoknights, TRIO, Haywire, LiveWire, and Teton High School robotics clubs cheered as the video began on Saturday morning.
The theme, field competition specs, and ways to gain points during competition changes every year as deemed by FIRST organizers. FIRST (For Inspiration and Recognition of Science and Technology) is a group created by Dean Kamen and looks to inspire young people to be science and technology leaders by helping them develop skills through building robots in teams.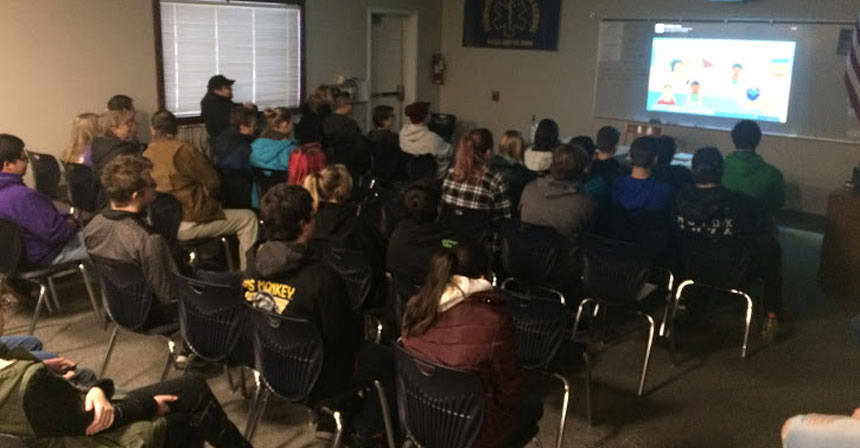 This year's theme is about being trapped in a retro video game. Robots must have the ability to move and lift "power cubes" onto various apparatus' for points. Strategy is a big part of beating opposing teams. As part of their registration, teams receive a basic kit to help them start building their robots, but the rest is up to them.
Many clubs use local resources to help them fill in the details. For example, the Ammoknights receive help from the Technical Careers High School welding class, and most teams have mentors from the community who can offer assistance. Students also use robot parts from previous years or purchase other needed parts thanks to sponsors or donations.
Starting the first Saturday in January, students have just six weeks to conceptualize, build, and practice navigating their robots. Then, local clubs will head to the Boise competition in March. There they spend several day preparing and then participate in the competition. They work in assigned alliances with other clubs to compete against other groups. Winners go on to compete at nationals.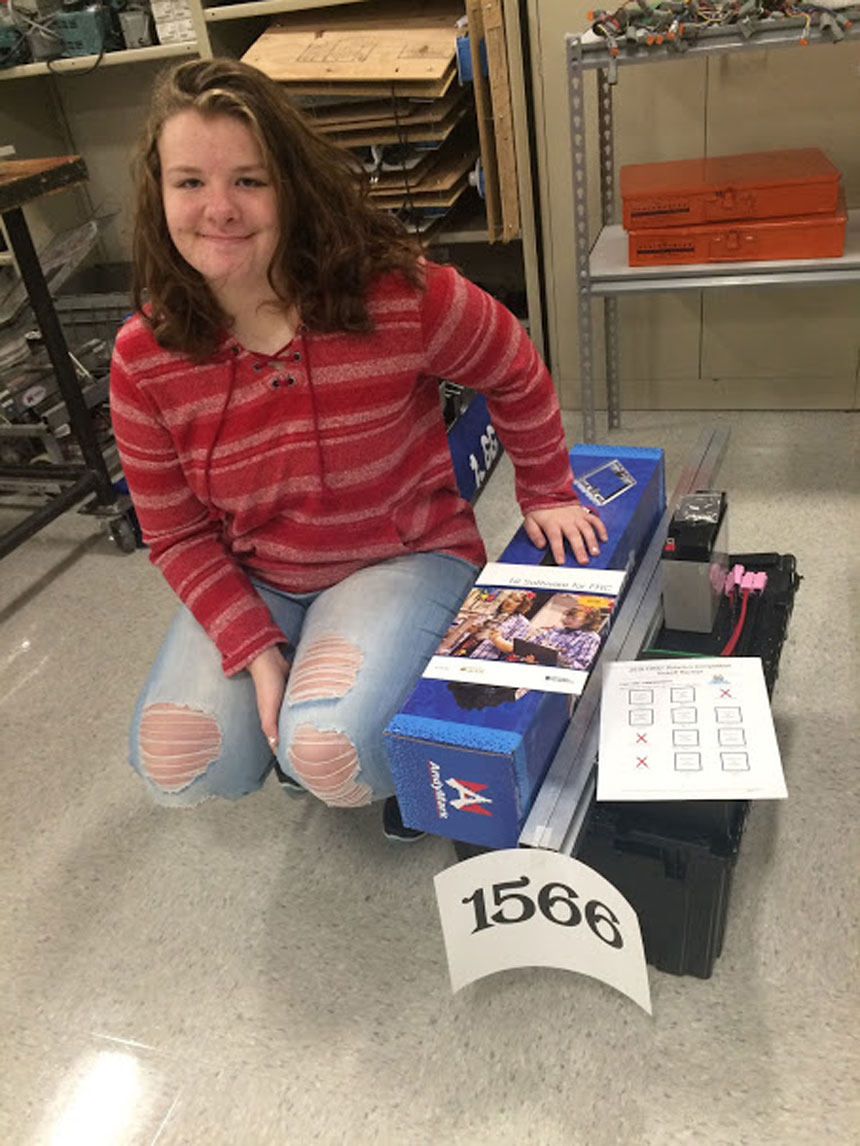 It's an exciting event. Think regional/national competitive sports or American Ninja Warrior – except with robots the students built themselves. But the comradery across the aisle is quite impressive. FIRST places high value on professionalism and team work; it's fairly common to see teams competing against each other sharing parts for needed repairs.
Curtis Thomas, electronics teacher at the high school and advisor for the Ammoknights, remembers attending a FIRST Robotics Competition years ago to see if local students might be interested in creating a club.
"It blew me away. It's quite a community," he said. The Ammoknights Robotics Club was born in 2005 and it's been quite a ride ever since.
The robotics competitive season is short but intense, with students and mentors spending hours working on their robots. But being involved has made a tremendous impact on the lives of many of the students over the years.
"It opens a lot of doors," Thomas said. One former member went in for an interview to be considered for an internship at National Instruments in Texas. When the interviewer saw that they had been involved in FIRST Robotics, he got the internship. There are many other similar stories.
Kellie Stanger, a junior at Technical Careers High School, has found the Ammon knights Robotics Club to be a natural fit for her during her high school years. Her dad is an electrician, and she's always been interested in how things are put together.
"I used to read my dad's electrician book," she said.
In eighth grade, she participated in the FIRST Lego League and loved it. At the technical school, she's in the electronics program. Participating in the FIRST Robotics Competition has helped her developed many skills she'll need in the workplace, and in life in general.
"It isn't just about robots. We gain knowledge about how to build and how to work together. I used to have a hard time talking to people, but I've learned to talk to people more," she explained.
In fact, recently she presented to the Idaho Section of the American Society of Mechanical Engineers, which gifted the Ammoknights with $1,000. Fundraising is a big part of what robotics clubs do in order to pay for competition and robots.
The TRIO robotics group is only in its second year with the FIRST Robotics Competition. It is an eastern Idaho group through Upward Bound, which helps students with limited funds and those in more rural regions gain access to math and science learning. Cheryl Zimmer, associate director of TRIO, said they have students from as far away as American Falls, and Aberdeen. who normally wouldn't get to participate in a robotics club.
Luis Carrillo, academic coordinator for TRIO said, "They develop critical thinking and cultural experience. They also have access to social events. FIRST is a huge network of students."
After the live feed ended, students tried to digest all the particulars and began conceptualizing the possibilities.
Taylor Gibbons, Ammoknights team captain, said, "Every year gets more and more complicated." But they are up for the challenge.