Community rallies behind two special needs kids, longtime business closing and more
Published at
|

Updated at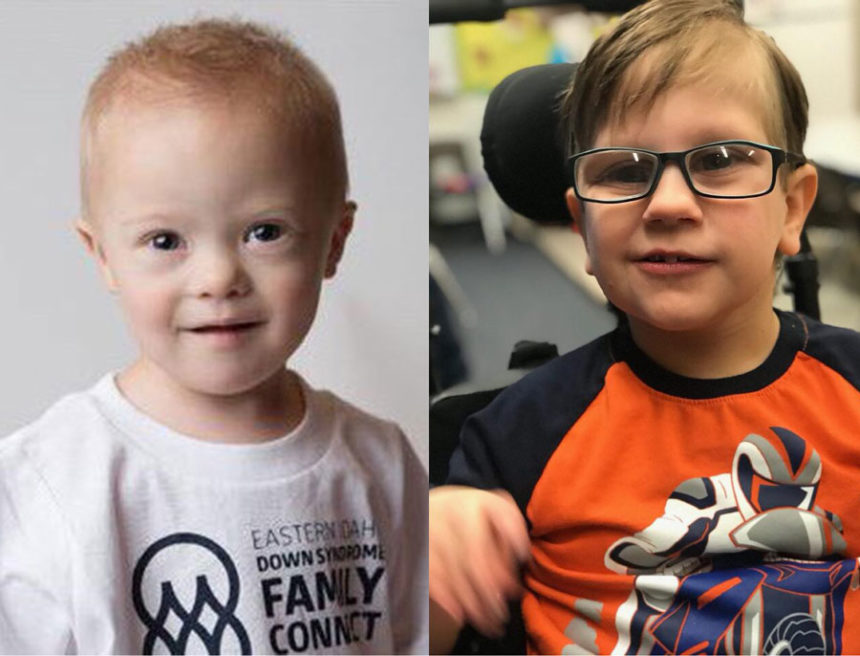 Do you want to know what's happening on the east Idaho business scene? We've got you covered.
Here is a rundown of this week's business news across the valley.
BIZ BUZZ
NEWS
RIGBY
Rigby High School hosting fundraiser for kids with special needs
From Left: 2-year-old Kase Peterson & 10-year-old Alexander Blake | Brooklyn Bullard
RIGBY – The student council at Rigby High School is coming together to help out two local families.
The annual Benefit Ball, previously known as Harvest Hoedown, raises funds for two kids with life-altering conditions. This year, the fundraiser will benefit 2-year-old Kase Peterson and 10-year-old Alexander Blake.
Alex suffers from a rare genetic disease called Lowe's Syndrome, a condition that affects the eyes, brain, and kidneys.
Lisa Blake, Alex's mom, says this is a rare genetic disease that causes delays in mental and muscle development.
"Alex is 10, but his physical stature looks like a 5-year-old," Blake says.
Blake and her husband adopted Alex when he was 2. His condition requires frequent contact with specialists and constant care.
"I have to tube feed him," says Blake. "He's not able to eat on his own, talk, write or walk. It's a difficult situation."
The Blake's recently moved to Idaho from Massachusetts, a decision that Blake says has brought more challenges. Some of those challenges are a result of doctor's being unfamiliar with Alex's history. Other challenges include cost of Alex's medical care, and for a while, unemployment.
"Everything in Massachusetts was so easy. Everybody knew (Alex)," Blake says.
Kase Peterson suffers from Pulmonary Hypertension, a condition that makes it hard for his heart to pump blood through the lungs.
"The blood vessels in his lungs are restricted. They're very small," explains Kase's mom Samantha Peterson.
Peterson says the right side of the heart has to work really hard to pump blood through his body. As a result, it has doubled in size and is putting pressure on the left side of the heart as well.
Despite his condition, Peterson says Kase is happy and doing well. Kase will be having open-heart surgery in the next few months. Peterson says they are hoping for the best.
"It's never easy to watch your children go through a life-changing diagnosis," Peterson tells EastIdahoNews.com. "Whatever happens, happens. We'll address things as they come."
Blake says she was shocked when Rigby High School approached her about a fundraiser for her son.
"Alex is such a special child. Everyday is such a struggle for him. This fundraiser is a big help for us."
"I appreciate the love and concern this community has for each other," Peterson says. "People will drop whatever they're doing to be there and to help."
The semi-formal event is happening March 9 at 7 p.m. It will be held at The Venue on Main Street. The cost is $20. One hundred percent of the proceeds raised at the Benefit Ball will go towards Alex and Kase.
There will also be a silent auction. Donations are being taken and are appreciated.
REXBURG
Porter's Craft & Frame stores closing permanently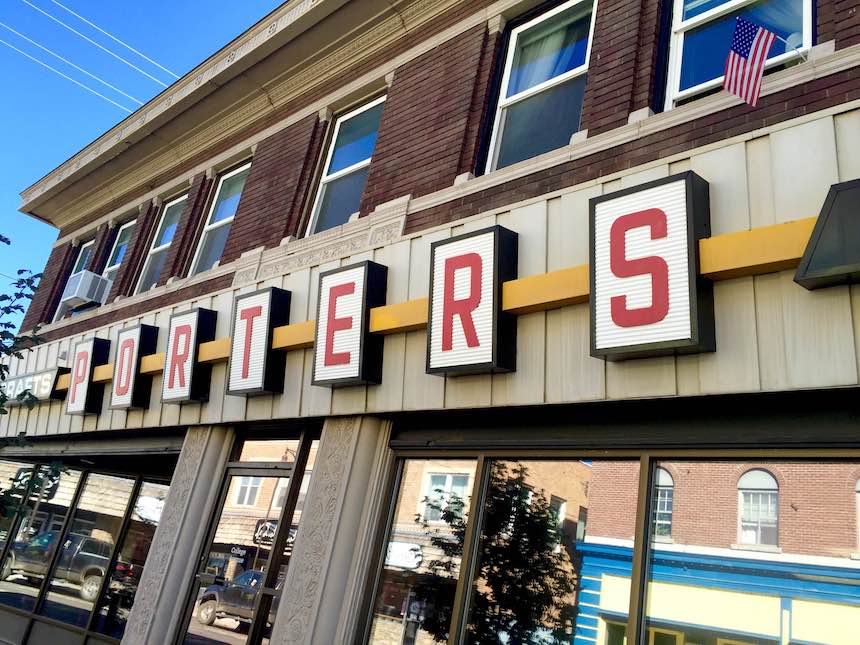 File photo | EastIdahoNews.com
IDAHO FALLS — Porter's Craft & Frame has announced its Rexburg and Idaho Falls stores are permanently closing.
In a letter sent to households across eastern Idaho, owners Chuck and Linda Porter wrote they are retiring and liquidation sales will begin March 1.
"It has been our pleasure to serve you these many years. Please come and see us before the doors close for the last time later this year," the letter said.
IDAHO FALLS
IFPD using NextDoor social media app to engage with the public
File photo | EastIdahoNews.com
IDAHO FALLS – The Idaho Falls Police Department will soon be implementing a new platform to provide specific, targeted communication with Idaho Falls communities.
The method is called NextDoor.
During a state of the cities address in Idaho Falls last Tuesday, Mayor Rebecca Casper described NextDoor as a neighborhood watch program.
"If you live in Idaho Falls and haven't downloaded the NextDoor App, you may want to," Casper said. "Our police department will soon be engaging via that app with local residents."
POCATELLO
New group hones in on downtown revitilization in Pocatello
File photo | EastIdahoNews.com
POCATELLO – The Pocatello Downtown Business Owners Association is ready to act, according to the Idaho State Journal.
"What started as a grassroots group of downtown business owners getting together for a good grumble has blossomed into an energized 20-member working group that is planning events," the Journal states.
Simmons and other business owners hope to take advantage of this momentum to make real, positive changes downtown.
CROOKED DEALS
It almost that time of year when you're ready to get a jump start on spring cleaning.
Your first instinct might be to sell some of your once prized possessions to clear out the clutter. These days it's so easy to take a quick picture and sell our belongings on an online website. But the great feeling of purging can soon disappear if a scammer contacts you.
Better Business Bureau's Jeremy Johnson offers these tips for safely selling your stuff online.
LISTEN TO THE AUDIO BELOW
SMALL BUSINESS SPOTLIGHT
Owner says new therapy clinic brings services under one roof
Rett Nelson | EastIdahoNews.com
IDAHO FALLS — A 23,000 square foot construction project will become the home for Connections Therapy Centers in May.
While the building may be new, the business has been around since 2002.
CLICK HERE TO WATCH THE VIDEO.
IN CASE YOU MISSED IT…
Delta and United join list of companies to cut ties with the NRA
Local moms hope to open Children's Museum in east Idaho
Local company inducted into Jacuzzi Hall of Fame
If you have a Biz Buzz item you want to share, send it to rett.nelson@eastidahonews.com. Remember to use "Biz Buzz" in the subject line. Also, don't forget to sign up for the free Biz Buzz email newsletter.