Jail death was suicide, says Bonneville prosecutor
Published at
|

Updated at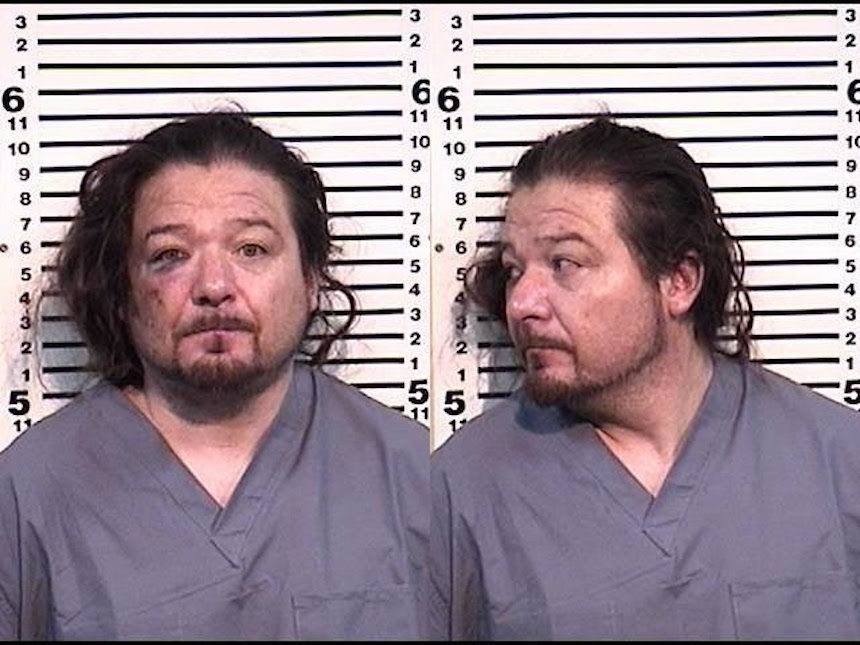 IDAHO FALLS — The jailhouse death of Mosiah Prettypaint in December has been ruled a suicide, the Bonneville County Prosecuting Attorney's Office said in a report released Wednesday.
Prettypaint, who was facing numerous felony charges and an extradition hearing, used a bed sheet to strangle himself while lying on the ground, according to the document. The cause of death was asphyxiation.
The findings detail the events leading up to the suicide.
Prettypaint, 39, was initially arrested by Idaho Falls Police on Dec. 27, and booked into the Bonneville County Jail for allegedly assaulting an officer.
On Dec. 31, he was transferred to Eastern Idaho Regional Medical Center after complaining about having multiple seizures. During transport back to the jail on the same day, Prettypaint reached through an open window, opened the door of the moving squad car and jumped out. He was apprehended again shortly afterwards and returned to jail.
RELATED: Bonneville County Jail inmate Mosiah Prettypaint dies at EIRMC
Between Jan. 1 and 5, the Montana resident was placed on suicide watch, and checked on at least every 15 minutes. On the first day of the suicide watch, Prettypaint attempted to suffocate himself, and jail staff intervened, preventing the attempt, according to a news release. It's unclear why he was removed from suicide watch Jan. 5.
There were no further incidents until Jan. 7, when Prettypaint was discovered by a deputy serving dinner. Prettypaint had been observed by the deputy at 4:08 p.m. At 4:35 p.m., when he was checked again, he did not respond to the deputy. Prettypaint was found nonresponsive and a medical alert was called at 4:39 p.m. He was transported to EIRMC, where he was declared dead.

RELATED: Man accused of attacking officer makes failed escape attempt
It's jail policy that inmates housed in that particular cell are required to be check on every 30 minutes.
Prosecutor Daniel Clark also found that based on the evidence, Prettypaint was continuously or frequently monitored in compliance with jail policy. Also, there was no evidence that anyone else was involved in the death. He determined that there was no negligence or violation of the law by jail staff in relation to Prettypaint's death.