Idaho Falls parking restrictions lifted early due to warmer weather
Published at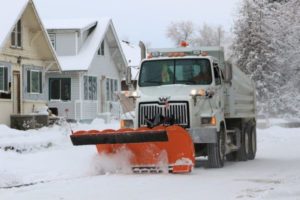 The following is a news release from the city of Idaho Falls.
IDAHO FALLS — The City of Idaho Falls is lifting snow removal parking restrictions earlier than anticipated due to a warming trend, effective immediately.
The Street Division began plowing snow early Sunday morning following a snow event in accordance with the City's Snow and Ice Control Policies and Procedures Manual.
"Parking restrictions were originally put into place due to two inches of snow accumulation, overcast skies and temperatures that were not expected to be above freezing. However, thanks to a warming trend and sunny skies today, we had more snow melt than we anticipated and have lifted the parking restrictions," states Chris Fredericksen, Public Works Director.
The Street Division will continue to address problem areas as needed.
"We would like to thank residents and the traveling public for their cooperation during yesterday's snow removal," adds Fredericksen.