A great way to enjoy the outdoors while staying indoors
Published at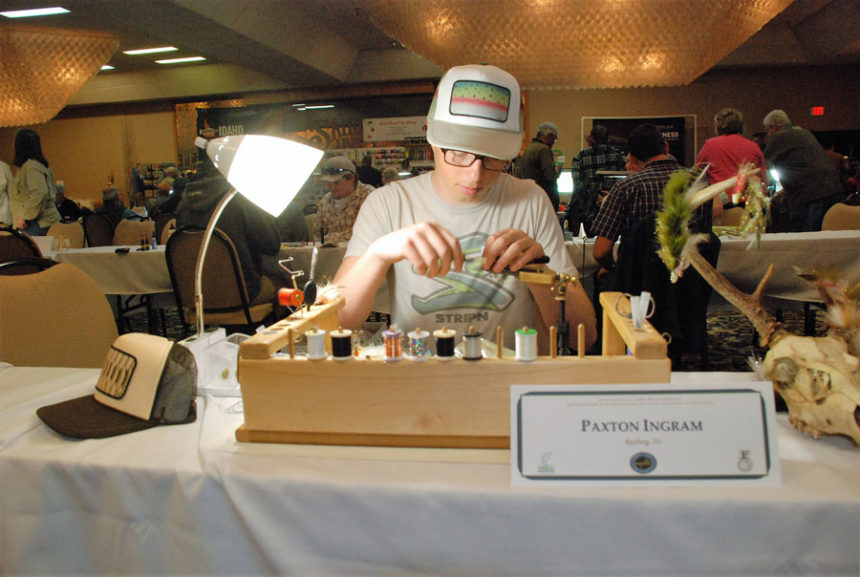 For you who are fighting the urge to get outside but hate this crappy weather, next weekend April 20-22 is a perfect time to stay indoors. It is one of my favorite weekends with Idaho Falls, hosting the 25th East Idaho Fly Tying and Fly Fishing Expo at the Shilo Inn and the 54th Idaho Falls Gem & Mineral Society's Gem and Mineral Show at the Idaho Falls Recreation Center.
The rock show will be held on Saturday and Sunday starting at 10 a.m. until 6 p.m. on Saturday and to 5 p.m. on Sunday. Admission will be $3.00 for adults and free for kids under 12 years of age.
For adults attending there will be demos on faceting, knapping, wire wrapping along with instructions on cutting and polishing rocks. There will also be over 40 special exhibits, silent auctions, drawings and hourly prizes. On Sunday, there will be a free expert gem identification of local gems.
The kids will find many activities like making arrowheads, an egg hunt, crafts, games and prizes designed for their age groups.
For those of you that have been like me, a closet-rock hound for years, I will enjoy visiting the gem, jewelry and mineral dealers to buy a little but also pick their brains about where to find and how to work the stones. The rock club has scheduled more than 20 field trips for the summer and information on these are open for visitors to enjoy as well as to visit club members about them. Additional information about the club and the show can be found here.
The fly tying expo will be held on Friday and Saturday starting at 8 in the morning with over 100 fly tyers over the two days, creating their favorite patterns. Fly tying will also be available for kids to be tutored in the basics as well as learning how to tye angling knots and fly casting.
There will be two workshops designed for women, several workshops on fly tying and the "F3T Fly Fishing Film Tour."
On Saturday there will be four free presentations including one by famous fishing guide Bob Jacklin, on fishing Yellowstone National Park and another one by Kelly Galloup on streamer fishing the Madison River.
One of the highlights of the expo will be the Saturday night banquet where the guest speaker will be Trout Unlimited President and CEO Chris Wood.
"Expect nothing short of an energized, dynamic and enjoyable presentation," a news release stated about Wood.
Other information and the time schedule can be found here.
Both of these activities will be educational and fun and will be family friendly for all who will attend. It has always been a busy but enjoyable weekend for me. These activities are just two of my favorite things to do and I hope to see a lot of you there.
If the weather is bad, it won't be a bad way to enjoy the great outdoors while spending time indoors meeting some wonderful people.