City of Idaho Falls asking you to bring canned, non-perishable food items to 4th of July parade
Published at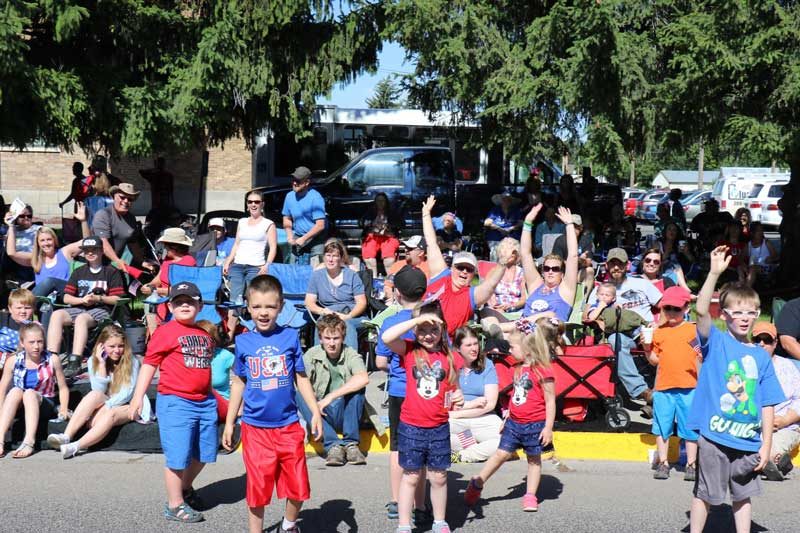 The following is a news release from the city of Idaho Falls.
IDAHO FALLS – The Mayor and City Council are joining with local interfaith community leaders to encourage residents and visitors to the Idaho Falls Independence Day Parade to bring canned food items to the parade, July 4th at 9 a.m.
Local leaders will be walking the parade route as part of the Interfaith Community Service Project parade float, which is entry number five. As they walk the parade route, instead of handing out candy, the mayor, council and interfaith leaders will be collecting canned food and other non-perishable items to place in special boxes on the float.
The parade route begins at 4th Street and Holmes, travels south on Boulevard, past Tautphaus Park and ends at Sunnyside Road. The parade begins at 9:00 a.m.
"This year's parade theme, 'River of Hope' is the perfect descriptor for how we, as a community, can help those who have fallen on difficult times," said Mayor Rebecca Casper. "I am honored to be joining the Interfaith Community Service Project again on this collection drive – every agency involved with ICSP is an exceptional example of the service to this community."
Parade attendees are asked to bring non-perishable items to the parade such as food, clothing, bedding, paper goods, cleaning supplies, school supplies, diapers/pull-ups, bath towels, personal hygiene items and sleeping bags.
"Hunger and the human need for simple acts of care and kindness are an ongoing 365 day a year challenge for many among us," said Dr. James Schmutz of the Interfaith Community Service Project. "We are ourselves enriched as we give of our resources and thereby foster hope in the lives of those we lift."
All donations will benefit local charitable institutions including the Idaho Rescue Mission, Friends in Service Here (FISH), Hospice of Eastern Idaho, Domestic Violence & Sexual Abuse Center, The Haven, Idaho Falls Community Food Bank, Idaho Falls Community Outreach Center Soup Kitchen and Idaho Falls St. Vincent de Paul (outlet).
Donations can also be taken anytime to the following sponsoring churches: First Evangelical Lutheran, First Presbyterian, Hope Lutheran, New Day Lutheran, St. Luke's Episcopal, St. Paul's United Methodist, Trinity United Methodist and the Church of Jesus Christ of Latter-Day Saints (Ammon West Stake).