Local man rescued after falling nearly 30 feet into creek at Grand Teton National Park
Published at
|

Updated at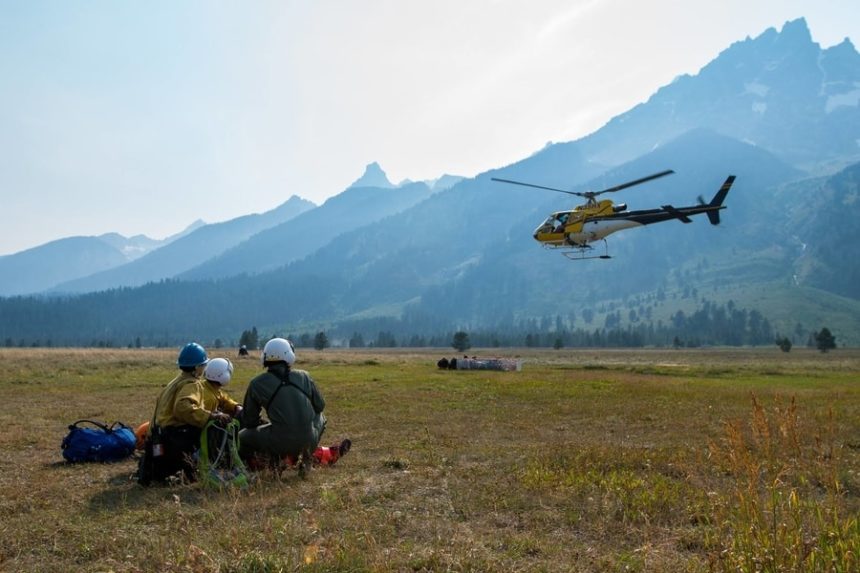 GRAND TETON NATIONAL PARK — A Rexburg man was rescued Saturday by park rangers after falling nearly 30 feet while hiking at Grand Teton National Park.
Will Levis, 25, was climbing along wet rocks at the Hidden Falls water falls around 4:45 p.m. when he slipped and fell into the Cascade Creek below, according to a news release from Grand Teton National Park.
Teton Interagency Dispatch received a call from a bystander saying someone had fallen and needed help in the Hidden Falls area. A second person called saying Levis was in the water unable to move because of his injuries and that he was shivering and possibly hypothermic.
Park officials say the temperature at the time was around 35 degrees and the water temperature was approximately 40 degrees.
Rescuers used a helicopter to rescue Levis from the creek and he was then transported to St. Johns Medical Center in Jackson Hole, Wyoming. His condition was not released.
The park reminds all visitors that park rescue operations may be limited by reduced staff, severe weather, and limited helicopter use this time of year. Visitors should be prepared for self-rescue, as well as having the appropriate skills and equipment for each activity.