Idaho Falls woman spat in officer's face while being arrested for endangering her child, police say
Published at
|

Updated at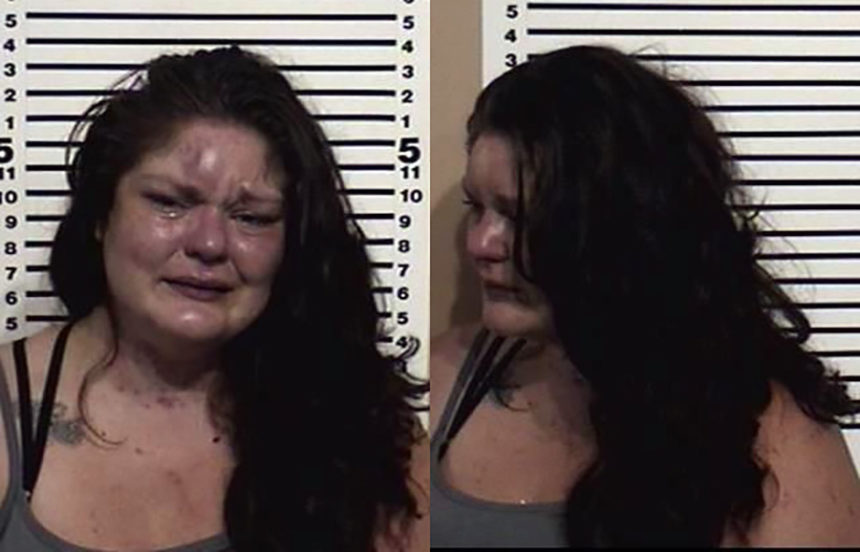 IDAHO FALLS — An Idaho Falls woman who was passed out in a van while her toddler cried was arrested after spitting in an officer's face, say police.
According to an affidavit of probable cause obtained by EastIdahoNews.com, on Sept. 4, a neighbor discovered 27-year-old Shakeyra Kohler's 2-year-old child screaming while Kohler sat passed out in a van.
The neighbor told police the toddler screamed for about 20 minutes before she found Kohler in the front seat with both doors open. The toddler, then on top of Kohler and "crying uncontrollably," did not awaken the unresponsive mother. The neighbor felt concerned for the safety of the toddler, took her to their home and called 911.
With officers' flashlights in her face, Kohler eventually woke up. When asked about her kids, she was unable to answer if she had a 2-year-old child. Police told her the neighbor took the toddler, and Kohler became upset, officers wrote in their report.
When the officer tried to arrest Kohler for injury to child, the situation escalated.
"I attempted to grab Shakeyra's arm to lead her to a police car when she pulled away and smashed her head into the window," the officer wrote in the police report. "I pull(ed) Shakeyra away from the door, and she pulled back and forth, causing my body camera to break."
When the officer told Kohler she broke the camera, she said several expletives and spat in the officers face, according to court documents.
Kohler admitted to taking two medications, Suboxone and Clozapine, and "simply fell asleep," according to the affidavit of probable cause.
When officers searched the van, they found tubes with an unknown residue. The find is consistent with someone snorting or smoking the substance, police say.
"Shakeyra's actions led a total stranger to take (the toddler) from her, and it was the only happenstance that (the neighbor) was acting as a good Samaritan that prevented (the toddler) bring in grave danger or worse," an officer writes in the report.
Officers became worried about the child's wellbeing, called Child Protective Services, arrested Kohler and transported her to the Bonneville County Jail.
Kohler is charged with misdemeanor injury to child, and felony assault or battery on a police officer.
She remains held on $30,000 bail and is scheduled for a preliminary hearing Sept. 20.