Magpies, owls, hawks, geese and swans made it a fowl week in eastern Idaho
Published at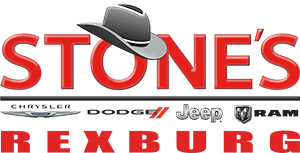 Living the Wild Life with Bill Schiess is brought to you by Stone's Chrysler Dodge Jeep Ram in Rexburg, which sells new and used vehicles, has factory-trained technicians, and offers auto financing and leasing solutions.
A flock of magpies were cackling, announcing to the world that they had found an owl in the thick brush. They have the uncanny ability to smell fresh rodent blood from a mile away and a male Great-horned owl had been late getting its setting partner breakfast. The magpies had intercepted the transfer and were trying to steal the harvested vole.
The magpies can also smell and see humans and as I was locating their targeted bush, they stopped bragging and left. I peered through the thick brush and watched the breakfast delivery to the sitting female. With the tilting of its head, the female swallowed the hapless vole in one swallow.
The early morning light was not enough for me to get some shots, so I found an opening through the brush to watch both the nest and the male's perching limb. When a pair of Rough-legged hawks got too close to the nest, the male hissed and flew at them. They left but he returned to his favorite perch.
The Great-horned owls were the last of six species of owls that I have observed this past week. I started the week by stumbling on to a Barn owl and a Saw-whet owl near Mud Lake while looking for a Great-horned nest. With all the storms and dark skies during the days, these owls have been busy hunting a little earlier in the evening and later in the morning which allows me more time to locate them.
Barn owls are usually found in sheds, barns and abandoned buildings, but must come out to get most of their food. Three years ago, we had hundreds of them starve to death in the Mud Lake area because of the snow conditions. It was hard for them to get food because of the crusted and deep snow, forcing them to hunt all day long.
Saw-whets are very little and secretive but are often the closest owls to us. If your driveway is under a big pine tree and you continually have a growing pile of poop under the tree, look closely right above the pile and you may find a Saw-whet. These are also cavity nesters and you can build a nest box for them. I have six nest boxes along the South Fork of the Teton River that usually attracts from one to three pairs to nest. They love to perch in thick willows under a canopy of limbs or even snow.
A Great gray owl near the Henrys Fork of the Snake River. | Bill Schiess, EastIdahoNews.com
Some of the Great gray owls are still hanging around the local rivers and on Wednesday morning I caught one hunting where it and six others have spent most of the winter. Right now, they are getting harder and harder to find. Most are moving back into the mountains of Island Park and the Moody area to nest.
The Long-eared owl was fairly easy for me to see. I have been observing a pair of them near Mud Lake as they remodeled an old magpie nest. They are extremely shy and escape humans by flying through thick brush and low to the ground. It is tough to find and then even more difficult to get a good picture because you typically only see flashes of them.
One of the easiest to find are the Short-eared owls, but you have to wait until they migrate back to the area. During the last week, four have shown up at Mud Lake and five were observed Thursday evening at Camas National Wildlife Area. A pair were battling over a nesting area with the Northern harriers Thursday night. Both species nest on the ground and often have aerial battles over marsh areas where there is an abundant population of rodents. These owls are also interesting and very visible in the early dawn and late evening during the mating rituals. They will fly high in the air and then clap their wings under their body as they free fall.
I tried getting a seventh owl species for the week by checking Burrowing owl nesting areas every day but was unable to locate any early arrivals. Maybe they want an article dedicated only to them. They will probably show up the day after the Great grays leave.
The snow geese and Tundra swans are starting to show up in greater numbers and the management of Camas NWR has started filling the ponds. The open water is attracting a host of waterfowl and the early songbirds. I am now trying to make a daily appearance there every day to watch for new arrivals.
A Long-eared owl. | Bill Schiess, EastIdahoNews.com