Pet of the Week: Kia
Published at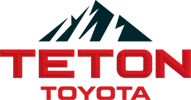 Pet of the Week is sponsored by Teton Toyota, which serves eastern Idaho with a "No Problem" approach to every service and new and used car sale. It takes great pride in supporting this amazing community.
Kia is our Pet of the Week!
She is a big love ball with most of the people she has been around and is very treat-motivated.
Kia is going to be easy to train and should make a great dog if you don't already have one. If there are other pets in the home, we would want to make sure they all get along.
She has a strict no-cat rule.
Kia says, "If you are a cat lover, I don't want to go to that kind of home. It's dogs all the way for me!"
Come visit Kia and see all the other animals up for adoption at the Snake River Animal Shelter at 3000 Lindsay Blvd. in Idaho Falls. Visit our Facebook page here.