Pet of the Week: Axel
Published at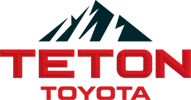 Pet of the Week is sponsored by Teton Toyota, which serves eastern Idaho with a "No Problem" approach to every service and new and used car sale. It takes great pride in supporting this amazing community.
Meet Axel, he is our pet of the week. Axel is a King Charles Cavalier and is about 5 months of age. He is a very nice young dog but the cat may not agree with that assessment as he has been known to pick on the cats in the home.
Axel is not ready yet but should be in just a few weeks so watch our website and Facebook pages for when he is available. In the meantime, we have several other dogs including a few more puppies looking for homes right now.
Come visit up at snakeriveranimalshelter.org or facebook.com/snakeriveranimalshelter and you can always stop in to see us at 3000 Lindsay Blvd. but right now with the construction on Lindsay Blvd. you will need to take the scenic route from Broadway to 26th by the soccer fields and up around the airport to 49th and then south on River Road.