Pet of the Week: Stella
Published at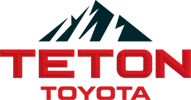 Pet of the Week is sponsored by Teton Toyota, which serves eastern Idaho with a "No Problem" approach to every service and new and used car sale. It takes great pride in supporting this amazing community.
Stella is our pet of the week. Stella is a senior dog around 11-years-old so she is not the biggest fan of a lot of excitement around her (she doesn't seem to like small children) but is a big fan of having a ball thrown for her.
She has lived with other dogs and got along well with them. Like many dogs, she is not a fan of cats, or maybe she is a little too interested so we recommend Stella to go to a home with no cats and only children 12 and up for the best fit.
She keeps a clean kennel, actively seeks attention from her humans, and doesn't even mind car rides. Do you think your home has room for Stella? She says she can bring her own ball if that helps you say yes.
To come see Stella or any of the other dogs or cats, you will have to take a little longer route because Lindsay Blvd. needs some work done and the city of Idaho Falls needed to close the road just before the Shelter for about three weeks.
You will need to go a little further west on Broadway until you get to North 26th West. There you will take a right, travel north for a while until you reach West 49th North where you will take a right, then another right after you cross I-15 onto North River Road. You will have to drive around the 'Road Closed' sign on the north end and can get to the Shelter from the north side.