Pet of the Week: Coco
Published at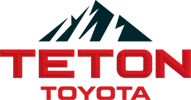 Pet of the Week is sponsored by Teton Toyota, which serves eastern Idaho with a "No Problem" approach to every service and new and used car sale. It takes great pride in supporting this amazing community.
Coco is about 9 months old and has already had a hard go at life.
Coco was one of the Parvo puppies we had back in April. Thanks to donations made to the Snake River Animal Shelter, we had enough money to get her litter the treatment they needed so she is a living example of how your donations help save lives.
Coco loves to explore and if you are not with her, that can be a bad thing. She is the ultimate combination of active full of energy and loving lap dog. She will play like a puppy and then nuzzle up close and give lots of kisses.
Coco has been good with other dogs and around children but does get overwhelmed so you will want to make sure to monitor any interactions while she gets used to your home and situation.
Meet Coco at 3000 Lindsay Blvd. in Idaho Falls. You can see pictures of all the available animals and learn about the shelter on SRAS's Facebook page, Instagram or website.