7 Questions with Emmy has a behind-the-scenes look at Madame Tussauds wax museum in Las Vegas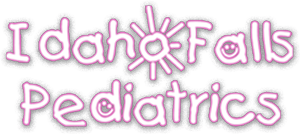 7 Questions with Emmy is brought to you by Idaho Falls Pediatrics, whose specialty is your child's health and happiness. Its doctors and staff are dedicated to providing the best, cutting edge solutions for your child's medical condition in a friendly, clean and respectful atmosphere.
Every week I'm interviewing fascinating people in our community, nation and around the world.
The idea came from a Facebook commenter who saw a video of me and my family floating down the river in Island Park. The person said I should turn the tables and interview my dad (Nate Eaton) – so I did and the rest is history!
Millions of people have flocked through the doors of Madame Tussauds Las Vegas since it opened in 1999. The wax museum is one of several Madame Tussauds throughout the world with the first opening in London in 1835.
There are over 100 wax life-size replicas in Madame Tussauds Las Vegas and Kim Schrader was kind enough to show me around! Kim is the Regional Studio Manager over all Madame Tussauds in North America and she has personally designed and crafted many of the famous statues in the museums.
Kim gave me a tour and I asked her the following questions in front of different wax figures:
How long does it take you to make the wax figures at Madame Tussauds?
Who have been some of your most challenging figures to make?
Can you tell me about your interesting childhood?
How did you end up getting your job?
What do you like best about your job?
Has there ever been a figure that's ended up a complete disaster or ruined?
Can you tell me about some of your favorite figures?
BONUS QUESTIONS
Do you get to meet the famous people who are made into wax figures and who has been your favorite?
What advice do you have for me and others hoping to achieve their dreams?
Watch my entire interview with Kim in the video player above.
You can learn more about Madame Tussauds Las Vegas on their website, Facebook page and Instagram.
If you have an idea for an interview or just want to say hi, email emmy@eastidahonews.com.