Fun ways to reveal the gender of your baby
Sponsored by Idaho Fertility Center
Published at
|

Updated at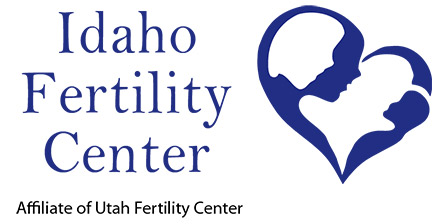 This story is brought to you by Idaho Fertility Center. Having infertility treatment close to home can sometimes make all the difference. Idaho Fertility Center provides comprehensive reproductive care with success rates well above the national average.
Click here to find out more
.
Whether you are shopping for blue or pink decorations, figuring out the perfect way to announce the gender of your baby is a big deal – something that many people have looked forward to from the moment they found out they were pregnant. Here are some fun and creative ways to reveal the gender of your baby.
Cake reveal
One of the sweetest ways to reveal the gender of your new baby is to serve the cake with either blue or pink frosting each layer of cake. Many people opt for frosting the entire cake white with colored frosting between each layer. One large benefit of doing a gender reveal with cake is the ease and low cost of baking a cake. If you are announcing to a larger audience, you can easily order a large sheet cake from most grocery stores or bakeries.
Confetti or party poppers
Numerous online retailers specialize in selling colored confetti or party poppers. You can either fill a large container with confetti and empty it above the parents-to-be, or you can arm all of the anticipating guests with party poppers to shoot the colored confetti at the parents-to-be.
Balloons in a box
There are two ways to use balloons for your announcement. First, you can get a large box of balloons inflated with regular air, then dump those balloons out onto the crowd. The other option is to fill about 20 to 30 balloons with helium, then trap them in a large container. The parents-to-be can open that container together, releasing all of the balloons into the sky.
RELATED | WATCH: Best (and most painful!) gender reveals
Silly string
A fun — although messy — way to make the announcement is is to arm all of your family and friends with silly string. You can readily find colored silly string in unmarked containers online for an affordable price. Place a can of silly string in the hands of each guest, then get ready to be blasted with blue or pink silly string!
Confetti balloons
Confetti and balloons are popular methods by themselves, but combining them makes for an even larger surprise. You should be able to easily find an oversized balloon either online or at your local craft store. Once you have the balloon, fill it with substantial amounts of either blue or pink confetti. When the large balloon is popped, it will rain down confetti. Parents magazine also notes that this method also has the "making for a great photo op to boot!"
Any of these methods are a fun and affordable way to announce the gender of your new baby.
And regardless of what method you choose, try to make it exhilarating for as many of the guests as possible. For example, you could try keeping the grandparents-to-be in the dark until the big reveal. This will add a lot of anticipation and emotion.
Sources: The Bump, Parents.com