Here's how buying a home works
Sponsored by REMAX
Published at
|

Updated at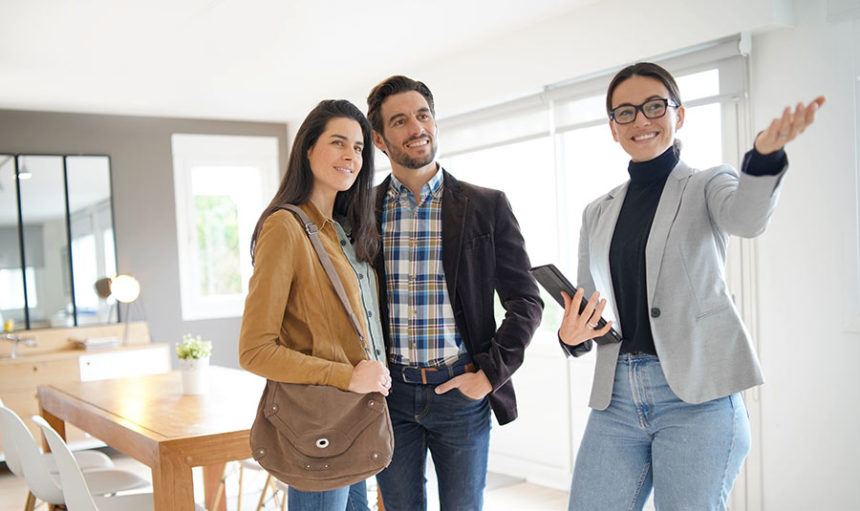 If you've never purchased a home before, the whole process might seem a bit daunting. But knowing the process and how it all works can help you be ready when the time is right. We will walk you through the typical steps of purchasing a home and some tips to help the process go smoothly.
Get preapproved by a lender
The starting point in any home purchase is to know how much you can spend. A lender will be able to look at your income, credit history and debt to determine which price range you should be looking. An additional benefit to getting preapproved is having a lender letter in hand, which can help your offer look more attractive. The current real estate market is experiencing low supply and high demand, which makes it even more difficult to have your offer accepted above the competing buyers, so having this letter from your lender will help the seller to know you're serious about buying their home.
Know the immediate costs and buyer's role during escrow period
There will be some up-front, out-of-pocket costs before closing that the buyer needs and knowing this before hand can eliminate frustration and confusion. The first cost is for the inspection. You should budget anywhere from $250 to $650 for an inspection. This number can depend on multiple factors, including what types of inspections are necessary for your property. Another cost that will definitely come up is earnest money. Depending on the amount of the purchase price this can range from $500 upwards of $3,500, although the average earnest money is around $1,500.
Decide what you want in a home
Although you may not know exactly what you want until you look at some properties, you should have a general idea of what you're looking for. Here are a few questions that may help:
In town or out in the country?
Near schools or work?
How many bedrooms?
Big backyard or smaller yard?
Fencing in the backyard for pets?
Any special features such as granite, custom cabinetry, upgraded finishes? New construction or an older home?
By knowing a bit more about what you want, you can save yourself time looking through a bunch of homes that don't fit the ticket.
Choose a real estate agent and know your role as a buyer
Due to it being a seller's market, east Idaho is a fast-paced environment where it pays to have someone fighting for your best interests.
You'll want to pick an agent who will answer your calls, send you properties every day, and set aside time to show you homes when YOU have time to see them. They should be honest, transparent and take the time to find out what will work best for you. Interviewing more than one agent is a good idea to find the right fit. Some agents work one on one with you from the beginning to the end, and some agents have numerous agents, assistants and transaction coordinators who you will be asked to work with. Make sure you know how many people you will be dealing with on your purchase.
And remember, you are the other half of this team. You are an integral part of this process, which means you need to be able to return calls quickly, make decisions in a timely manner and return paperwork when it is due.
Shop for your home & make an offer
With an agent by your side, you will start looking at homes. Some agents will send you properties on the MLS (the multiple listing service database), and other agents will additionally comb their resources to find unlisted and pocket listing properties that the public may not know about yet. You will tour homes and select the one that is right for you. Then with your agent's assistance, you will put in an offer and hope yours is chosen. The offer will indicate who the buyer chooses for a title company, when the closing date will be and many other details that will be factored into the decision made by the seller.
Deliver earnest money upon acceptance of offer and open escrow
Once your offer is accepted, you will deliver earnest money in the method agreed upon by both parties. Some buyers choose to deposit this with the brokerage; others deposit it with the title company chosen by the buyer. The earnest money will be deducted from the loan or cash payment at closing. At this point, escrow is opened, and your lender begins their process.
Schedule inspection and appraisal
Inspection times can vary from 5-10 days after the acceptance of the offer. An inspector chosen by the buyer will enter the home and thoroughly inspect for issues with structural, mechanical, age related issues, lead based paint, or any other concerns the home buyer may have. An inspection contingency is then written by your agent including any items the buyer would like repaired (or compensated for) by the seller. Appraisals will also happen generally in the first couple of weeks to ensure that the value of the home meets or exceeds the purchase price.
Closing time
After inspection items are completed, appraisal is approved, and lenders are ready you will go with your agent to the title company you chose to close. This is where you will sign the closing documents from the lender and other documents prepared by the title company.
Although this is the typical process for purchasing a home, there are exceptions and alternate methods. Some buyers choose to work directly with a seller. Some buyers have cash in hand and do not need a lender. Some buyers even have funds from the sale of another real estate transaction that they wish to transfer to another like property, which is called a 1031 exchange. There are no dumb questions, so reach out to a real estate professional to find out more about your options when purchasing a home.