New moms facing mental health issues are not alone
Sponsored by Idaho Fertility Center
Published at
|

Updated at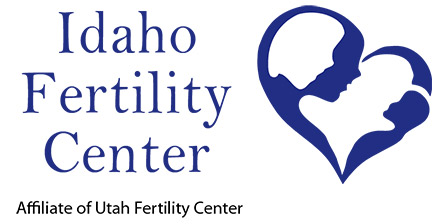 This story is brought to you by Idaho Fertility Center. Having infertility treatment close to home can sometimes make all the difference. Idaho Fertility Center provides comprehensive reproductive care with success rates well above the national average.
Click here to find out more
.
Mothers — especially new mothers — don't always get the mental support they need during and after pregnancy.
"Worldwide, about 10 percent of pregnant women and 13 percent of women who have just given birth experience a mental disorder, primarily depression," the World Health Organization reports.
Maven, a digital health clinic for women, has done extensive research into the many mental health challenges and issues surrounding pregnancy for women and says, "Mental health challenges during and after pregnancy are both common and consistently untreated."
Maven estimates at least one type of mental disorder affects about 20 percent of new mothers in the U.S. The number is probably higher due to many mental issues are often overlooked and unaddressed.
"Perinatal mood and anxiety disorders are more common than diabetes, stroke, and breast cancer — we just don't talk about them," Maven said.
The silver lining in all of this, perhaps, is that we are now aware of how widespread these issues are.
Maternal mental health is often chalked up to postpartum depression exclusively, but the Maven study found 23 percent of women said they suffered from depression only, and a staggering 55 percent shared they often felt both anxiety and depression.
Although support from family and friends makes a tremendous difference for those suffering from any type of mental disorder, it is equally important that new mothers are getting medical support from their doctors as well.
We have long associated doctors with just our physical health, but it is time for our mental health to be treated with equal importance – especially for mothers and mothers-to-be.
For women who are planning to become pregnant, those who are pregnant, and those who are new mothers, it is important to remember that maternal mental issues are not discriminatory. Instead of concluding that you will not suffer from a mental disorder during pregnancy, it is better to be prepared for whatever may come. And part of being prepared means knowing who to ask for help and support when the time comes.
Chances are, other women you know who have had children have had many of the same feelings you are suffering from now, or may feel during your pregnancy.
"Motherhood isn't meant to be done in isolation," Healthline said. "You don't have to face it alone, and you don't have to feel guilty asking for what you need."
Recovering from a mental disorder is not like a cold – you can't just sleep it off and be better in a few days. In most cases, doing nothing is the worst thing you can do. You should have a plan for how to deal with any mental issue that could arise. Have a network of supportive friends and family, as well as a physician you can talk to.
The mental health of new and expectant mothers is just as important as their physical wellbeing during and after pregnancy.
But don't hold yourself to an unachievable standard of perfection. Overcoming mental disorders such as postpartum depression needs to be a celebrated, regular thing — not an occasional success.
"You're allowed to struggle," Healthline said. "You're allowed to fall apart. You're allowed to feel like quitting. You're allowed to not feel your best, and to admit that. Don't keep the ugly and messy parts and feelings of motherhood to yourself because every single one of us has them. They don't make us bad moms. Be gentle with yourself. Find your people — the ones who always keep it real, but never judge. They're the ones who'll support and accept you no matter what."