How to party Oktoberfest style
Published at
|

Updated at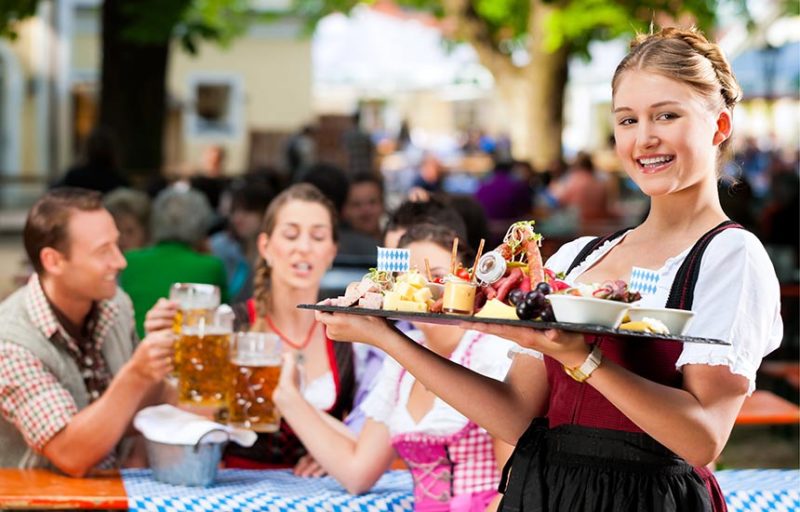 A few hundred people are expected to flock to the The Celt Pub and Grill on Friday in honor of a long-standing German tradition.
"Oktoberfest" is a celebration that originated in Munich, Germany, in 1810. The annual festivity draws more than 6 million people to the area, with even more people modeling the gathering around the world.
The Celt's festivities will span two days and start at 5 p.m. on Friday. The pub plans to fill up its taps with traditional German Oktoberfest beers, along with some made by local microbrews.
"There will be plenty of beer, but besides that, the food is an important aspect of the festivities," said Liza McGeachin, owner of The Celt. "People are welcome to dress up in the lederhosen (traditional European breeches) or dirndls (dresses) if they'd like."
But no matter where you decide to celebrate, you will find some common denominators at an Oktoberfest celebration: lively music, mouthwatering food and huge pints of beer.
However, even if you don't have any plans to check out the festivities this year, you still might be interested in brushing up on some of its rich German history. And even if you've celebrated the event for years, you may have just thought it was a good excuse to have a great time with some friends.
Here's what makes Oktoberfest such a unique and fun celebration:
Don't worry. If you can't make it to Munich this year, Oktoberfest doppelgangers pop up all over the world. Cincinnati is one of the largest Oktoberfest celebrations in the United States, with more than 500,000 in attendance. The party is held in the historic Fountain Square district in Downtown Cincinnati and includes live German music on seven stages and more than 30 vendors.
But if you can't make it to Germany or Cincinnati this year, don't fret! Eastern Idaho has several events going on to commemorate this special event. So make sure to call your favorite pub or restaurant, to see if they're celebrating. There's sure to be something to fit your style.
"We are a Celtic restaurant, but we are enamored by other European cultures," McGeachin said. "Without cultures, life would be so boring. Oktoberfest is beer and food centric, so naturally it fits well in a pub."