What people have been naming their children this year and beyond
Sponsored by Idaho Fertility Center
Published at
|

Updated at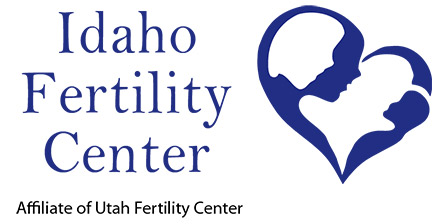 This story is brought to you by Idaho Fertility Center. Having infertility treatment close to home can sometimes make all the difference. Idaho Fertility Center provides comprehensive reproductive care with success rates well above the national average.
Click here to find out more
.
Choosing the best name for your child can be exciting, especially if it's your first. The name can be inspired by previous generations and tradition, or maybe it's a mashup of consonants and vowels for the sake of originality.
Let's explore some of the top baby names so far in 2019 and well…the last century.
2019 (so far)
Because we're only several months into the year, it's unclear to say what the most popular names are for 2019 overall. But the year has started with name trends inspired by nature, "Game of Thrones" and ones that are not attached to any gender.
Names inspired by nature:
Colt
Bear
Fox
Falcon
Hawk
Koala
Garnet
Magnolia
Luna
Hazel
Aurora
Amethyst
Emerald
Source: parents.com
Non-binary names:
Arya
Archer
Harley
Elliott
Briar
Campbell
Finley
Journey
Justice
Laken
Revel
Robin
Royal
Story
Sources: parents.com and closeronline.co.uk
'Game of Thrones' inspired (with meanings where available):
Arya (aka Arya Stark): Noble
Arianne (aka Arianne Martell): Very holy one
Asha (aka Asha Greyjoy): Life
Brienne (aka Brienne of Tarth): Strong
Catelyn (aka Cat Stark): Pure
Cersei (aka Cersei Lannister): Enchantress
Daenerys
Emilia
Maisie
Gilly
Khalessi
Lianna
Sources: parents.com and closeronline.co.uk
Top names in the last 100 years or so:
Latest data from 1918 to 2017.
For boys:
James
John
Robert
Michael
William
David
Richard
Joseph
Thomas
Charles
For girls:
Mary
Patricia
Jennifer
Linda
Elizabeth
Barbara
Susan
Jessica
Sarah
Margaret
Source: Social Security Administration
You may choose to go with one of the names above … or not! Whether you value unique names or are more comfortable with the traditional route, remember that deciding on a name should be a thoughtful but fun process.