When is the best time of year to get pregnant?
Sponsored by Idaho Fertility Center
Published at
|

Updated at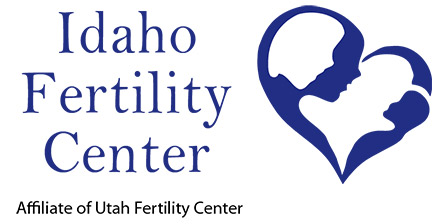 This story is brought to you by Idaho Fertility Center. Having infertility treatment close to home can sometimes make all the difference. Idaho Fertility Center provides comprehensive reproductive care with success rates well above the national average.
Click here to find out more
.
When is the best of time of year to get pregnant? It's a question you may have asked if you're thinking about having a baby.
Here are 4 things to keep in mind when it comes family planning.
Time of conception may affect a baby's birth weight
Studies show there may be a direct correlation between the time of year a child is conceived and their birth weight.
Children conceived in May and born in the winter were more likely to be born prematurely, according to a 2013 Princeton University study that analyzed births in New Jersey, New York and Pennsylvania between 1994 and 2006.
Because low birth weight and prematurity have been linked to health problems, this variation could explain differences later in life. The study found that for conceptions between January and May, gestation length declined by about a week before shooting back up to average length in June.
Adobe Stock
Your child's birth month could affect their education
If your baby comes in September or October, he or she will likely miss the public school enrollment cutoff. That means you may be paying for one extra year of daycare.
The bright side? You may make the money back in 18 years when your kid earns an athletic scholarship. Kids who are among the oldest, and biggest, in their grades tend to do better in sports.
Everyday life may be easier depending on when your baby is born
Many mothers say having a baby in the spring or summer makes life so much easier. The weather is better, less people are sick and everything just seems cheerier.
The first few months of having a newborn can be a little rough and if you're cooped up inside all day with a crying babe, you might feel overwhelmed more easily. Getting some fresh air with walks around the neighborhood can be a blessing. And, if you're lucky, they may help your little one go to sleep.
Adobe Stock
Your baby's birth date could impact your health
Do you suffer from depression or Seasonal Affective Disorder (SAD)? If you do, then winter could be the most difficult time of year for you and you may want to avoid having your baby at that time. Your pregnancy will bring added hormonal changes that will affect your emotional health.
Winter also brings an increase of the flu and there's a higher chance your other children could bring a bug home from school.
The good news is that no matter when you give birth, you end up with a precious bundle of joy! Happy planning.