Former Pocatello man killed while pushing out-of-gas car off I-15
Updated at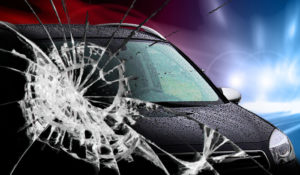 BUTTE, Montana — Michael Joseph Bailey, 37, died of blunt force injuries after being struck by a semi-truck while pushing his out-of-gas car on the side of interstate around 1 a.m. Saturday, Butte-Silver Bow Coroner Lee LaBreche said Monday.
Bailey, had recently moved to Harrison from Pocatello, according to the Idaho State Journal.
According to the Montana Highway Patrol, both vehicles were eastbound on the Interstate 15-90 interchange near Rocker, Montana. Bailey was pushing his 1998 Subaru Legacy alongside an unidentified woman in her 30s.
Highway patrolman James Beck told the Montana Standard that the Subaru had its emergency lights on, and that the semi driver tried to stop, with skid marks for over 100 yards. The truck struck the left side of the vehicle, killing Bailey and knocking the woman into the ditch, cutting her and breaking a finger.
"It was a freak accident," Beck said Saturday. "It's a really sad situation."
The semi-truck driver, from Pocatello, Idaho, was hauling three trailers with Indiana license plates, Beck said.
This article was originally published in the Montana Standard. It is used here with permission.