Detectives investigating murder in Ammon after decomposed body is found in house
Published at
|

Updated at

AMMON — The Bonneville County Sheriff's Office is investigating a possible homicide after a severely decomposed body was found in an Ammon home Sunday.

The sheriff's office reports detectives were called to 2390 Ross Ave. around 2 p.m. Sunday after friends showed up at the home and became suspicious.

Deputies discovered a person inside a bedroom who had been deceased for at least a week. Due to the advanced decomposition, it was impossible to identify the person, their gender or age, according to Bonneville County Sheriff Paul Wilde.

"We are treating this investigation as a homicide pending processing of evidence and the autopsy," Wilde said during a news conference Monday afternoon. "There are several unknowns as to what exactly happened."

RELATED: Deputies investigating unattended death at Ammon home

Wilde said the home belongs to Lisa Stukey, a woman in her 60s. Authorities have been unable to confirm if the deceased person is Stukey. They are trying to contact her or find people related to or associated with her.

The deceased person was the only individual discovered in the home. Wilde declined to comment on evidence but did say the home appeared to be in the order of "the way she was living."

"We are making sure we are obtaining all the evidence and information that we need," Wilde said.

Wilde said investigators don't have any specific information that would believe the public is in danger, but he's encouraging all residents to lock their doors and leave lights on outdoors.

"Our first concern is public safety and we have full confidence in the Bonneville County Sheriff's Office and the investigators," Ammon Mayor Dana Kirkham said during the news conference. "The detectives are working tirelessly right now to bring closure to the case and we feel like we couldn't be in better hands."

Wilde asks anyone in the community who has information on Stukey or this case to contact the Bonneville County Sheriff's Office at (208) 529-1200.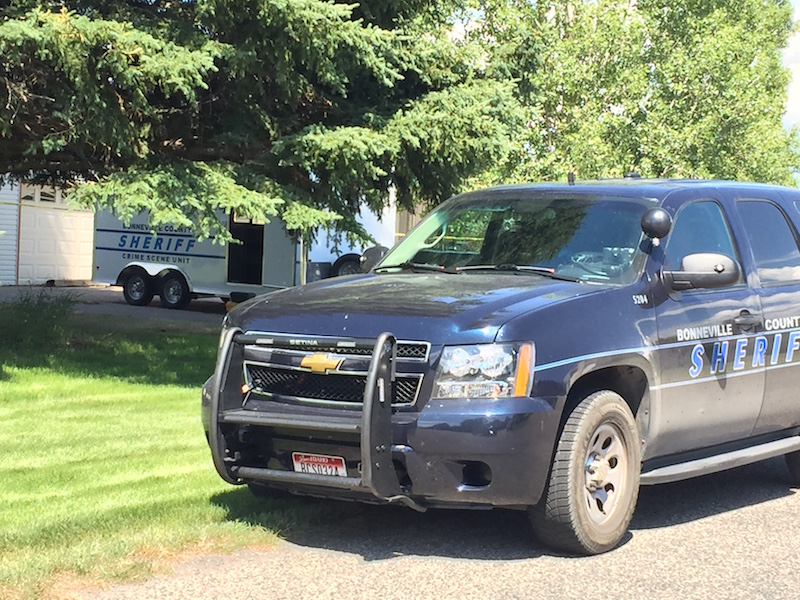 Nate Eaton, EastIdahoNews.com
Nate Eaton, EastIdahoNews.com
Nate Eaton, EastIdahoNews.com