New indoor batting cage has players hitting year round
Published at
IDAHO FALLS — Baseball players in Idaho are lucky if they are able to practice three months out of the year because of inclement weather. But a new facility is bringing an end to that problem by offering indoor batting cages for year-round practice.
The Batter's Box opened a month ago and is one of the only indoor batting facilities of its kind in the area. Baseball and softball players can pitch, hit and catch in the two available batting cages.
"If you just hit three months out of the year you'll never be a great hitter," owner Brandon Martin says.
Martin says he knows of several private indoor batting cages, but this is the only one open to the public.
"As baseball and softball continue to grow there's just not enough places right now. This gives the average person who may not have the connections to get into the right place a chance to go and workout each day," Martin says.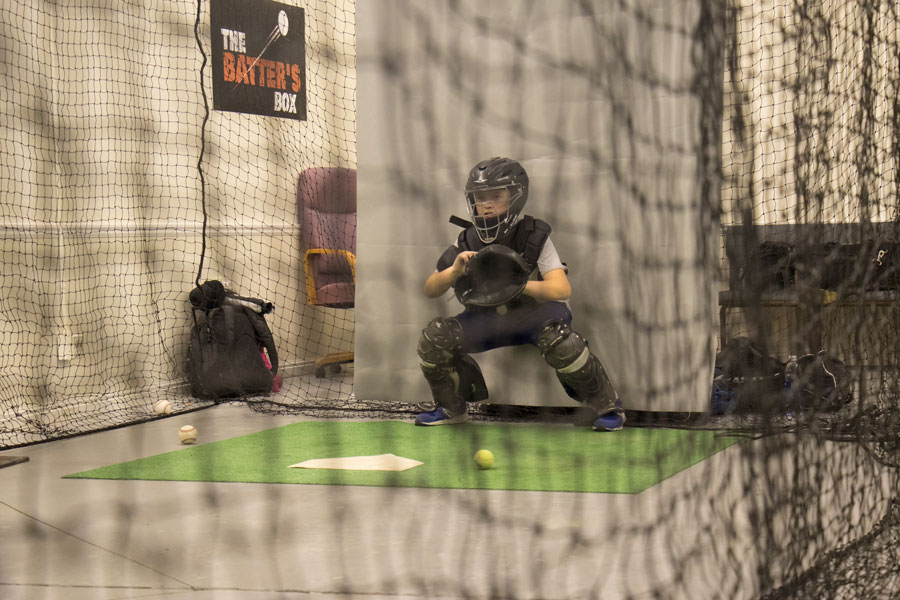 Natalia Hepworth | EastIdahoNews.com
Twelve-year-old Brayden Nickels is on a local travel team called the Bandits. He practices his baseball skills three times a week at the Batter's Box with his father, Andy Nickels.
"I am working on my hitting, on my load," Brayden Nickels says. "If you're struggling with something, you can always work on it and then get better."
The facility has batting tees, batting cages, baseballs, softballs, a mound and other gear participants can use.
"We hit off the tee, then throw live to him, then we'll do catching work, framing, blocking balls he's pitched. He can use the mound, and throw to me," Andy Nickels says.
By practicing in a batting cage players can dedicate more time to drills in an isolated area and worry less about chasing baseballs or damaging a gym.
"By coming here you're able to get your batting practice in. (You can) get through a couple hundred baseballs without having to chase them around or a couple hundred softballs," Martin says.
Natalia Hepworth | EastIdahoNews.com
Martin says even though they recently opened, they are already starting to make plans for next September. Martin is planning on opening a larger facility with wall-to-wall turf and retractable cages.
"Not only can you come in and pitch, hit and do those things, but you can also take ground balls with your infielders and do more of a base-running situation," Martin says. "You can get those ground balls all winter long that you can only get a couple months out of the year in Idaho."
The Batter's Box also offers affordable gear, and coaching services for pitching, hitting and catching for baseball and softball players.
Find the Batter's Box on Facebook, or at its location on 2296 North Yellowstone Highway, Building 2. Call (208) 520-5018 to schedule a session.