One of our reporters makes big Christmas announcement that causes his brother to break down
Published at
|

Updated at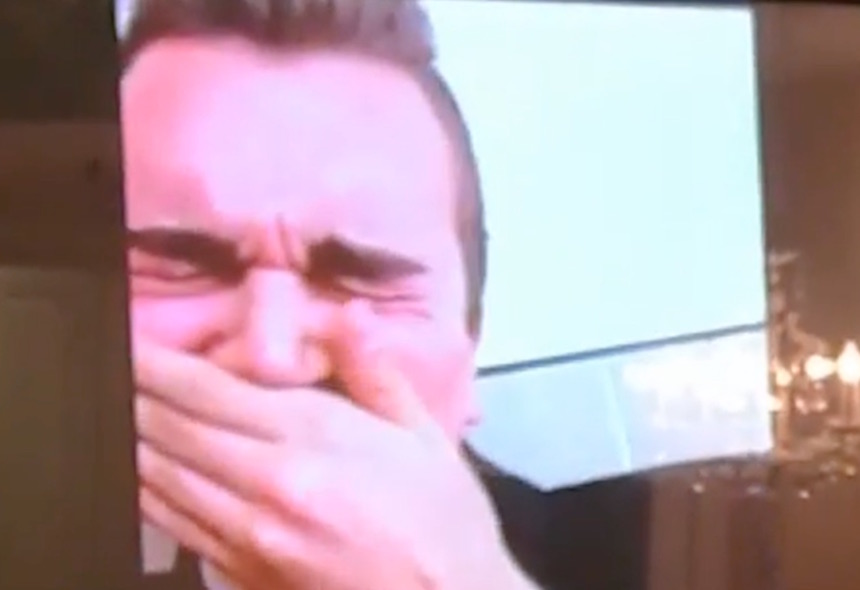 IDAHO FALLS — Christmas/New Years/Winter Break is officially over and, for most of us, we're doing whatever we can to get through today. (How many days until Friday?)
So here's something that should make you smile – at least for a few minutes.
Myles Primm, one of our reporters, and his wife, Richelle, visited his family in Florida for the holidays.
They were excited to Skype with Myles' brother, Mason Shehee, who is serving as a Mormon missionary in Guadalajara, Mexico.
"He's been there almost a year and our Christmas present to him was we were going to announce that we're having a baby," Myles says. "I was a little nervous because, before he left on his mission, he told us not to have any kids until he got home."
Christmas day arrived and the Primms began their video call with Mason. He told them that he was training a new elder and that, in the mission, he was referred to as a "father" now that he had trained a younger "son" missionary.
"I asked him if he was an uncle, and he had to stop and think about it," Myles recalls. "He said, 'No, I'm not.' And I responded, 'No – I think you are. You're an uncle.'"
As the video above shows, Mason was a little confused until he saw a photo of the sonogram showing the Primms' developing baby.
Myles and Richelle Primm are expecting a baby in July. | Myles Primm, EastIdahoNews.com.
The missionary then broke down and started to cry as Myles said, in Spanish, "You're an uncle. You're going to be an uncle."
Myles and Richelle will find out the gender of their child within a few weeks and they would love to hear any suggestions on names.
This is the first grandchild on the Primm side of the family, and we're excited to welcome a new baby into the EastIdahoNews.com family around July 11!