Local family donates 80,000 archaeological artifacts to Museum of Idaho
Published at
|

Updated at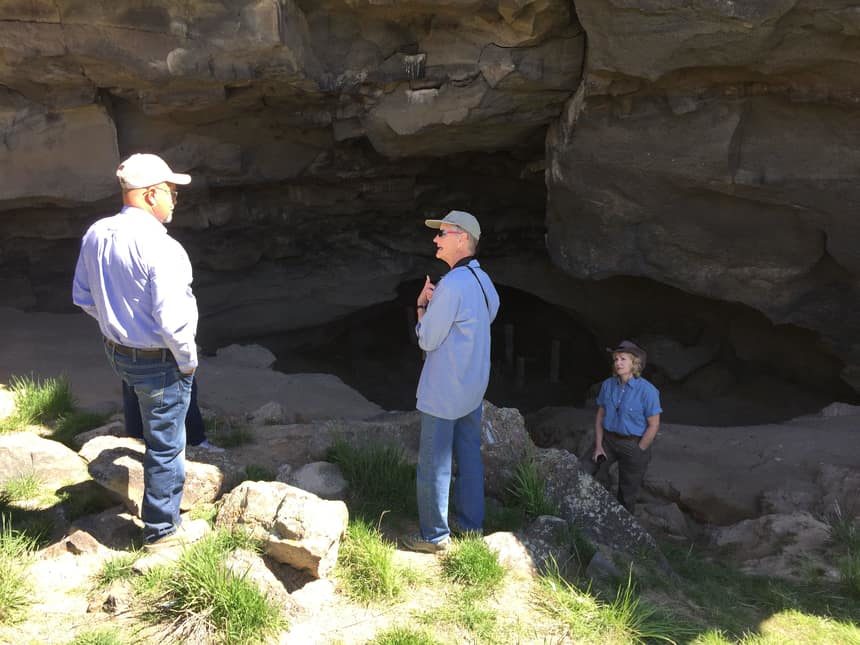 IDAHO FALLS — The Museum of Idaho recently received a donation of more than 80,000 historical artifacts from several caves located west of Idaho Falls.
Included in the donation are the remains of Colombian mammoth, bison, and camel, as well as Folsom arrow head used by some of the earliest humans.
Leonard Wasden and Kenneth Huskinson own the land where the archaeologically significant elements were unearthed in the 1960s and 1970s. The grandsons of Wadsen, Randy and Stephen Harris and family friend Terryl Christensen, formed the nonprofit organization Wasden Archaeological Association with the mission to protect and promote further research and access of the artifacts. The family has retained ownership of the artifacts for the last four decades before donating the artifacts with no financial compensation.
Courtesy of The Museum of Idaho
"I am thrilled along with the rest of my family to play a part in bringing this nationally recognized collection back home to Idaho Falls," Randy Harris said in a news release. "When my grandfather gave permission to dig at his caves, he made it clear that any materials discovered should be made available to other scientists for research and proper access to the general public. I know this will happen under the direction of the professionals at Museum of Idaho."
The Museum of Idaho will feature the artifacts as part of The Way Out West, a permanent exhibit with construction beginning next week.
"The Way Out West is about interacting with Idaho's land and resources and how each of us is shaped by these experiences. The significance of the Wasden Collection to this story is immense," museum curator Carrie Anderson Athay said in a press release.
Athay said much is to be learned about the 80,000 artifacts while the Museum of Idaho continues studying the artifacts. They hope to tell the story of the region's vast history of humans working to implement a better way to hunt and process animals.
Jeff Carr director of public relations for the Museum of Idaho said they recently purchased a facility on Water Avenue for storage of the collection not on public display. Plans are to renovate the building into a collection and research center soon. The artifacts donated to the Museum of Idaho are available to researchers now while public exhibition will come once the construction of the exhibit is completed around 2020.