Resource fair helps former inmates transition back into society
Published at
|

Updated at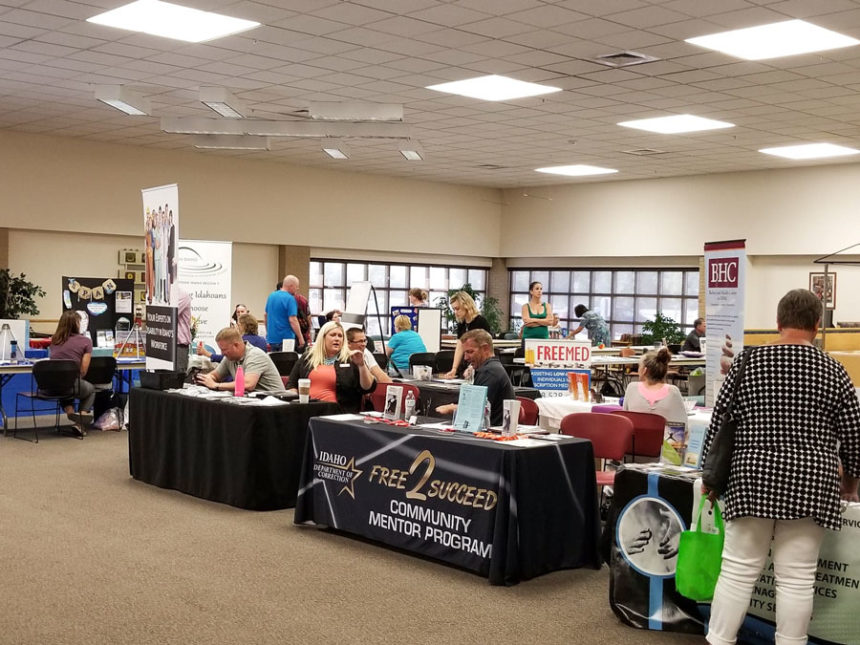 IDAHO FALLS — One of the major goals of the Idaho Department of Correction is to improve safety statewide by keeping inmates from reoffending after they've been released.
One of the ways IDOC does this is through resources fairs, where officials can provide tools and information to inmates and their friends and family to help prevent recidivism.
The next IDOC community information and resource fair to be held in eastern Idaho will be on July 12 at the Idaho State University Bennion Student Union Building in Idaho Falls from 1 p.m. to 6 p.m. Newly released inmates seeking real-world resources and members of the public are welcome to the attend the event.
Stephanie Taylor-Silva, who works in probation and parole, was once an offender who transitioned back into being a productive member of society. She told EastIdahoNews.com this is the second annual resource fair and the department is partnering with Voice Advocacy and 3 Oaks Ministry.
"We look forward to bringing this to the Idaho Falls community. This one is aimed towards families and friends of those incarcerated or already under supervision. It is also an opportunity for those under supervision to gain valuable resources in the community," Taylor-Silva said.
City, county, state, and faith-based organizations will be offering recovery programs and transition support services for ex-offenders, as well as food clothing and housing referrals.
Photo courtesy, Stephanie Taylor-Silva
Non-profit organizations will be providing clothes and bikes to those in need. Representatives from community organizations and government agencies will be able to network and find ways to work together to reduce the recidivism rate.
Idaho Department of Correction spokesperson Jeffrey Ray said this event is important for the safety of Idaho's communities.
"Neighborhoods and communities are safer when offenders turn around their lives and become law-abiding citizens," Ray said.
He said incarceration is expensive and it's better to have offenders living productive lives and being a productive member of society.
Taylor-Silva said the public will learn how to provide and understand community resources, such as recovery programs, transition and support services.