The Pocatello Police Department wants you on their team
Published at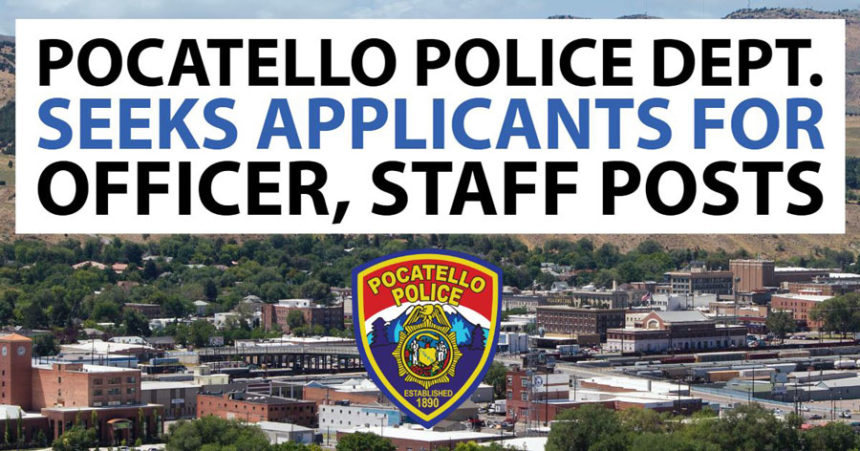 The following is a news release from the city of Pocatello.
POCATELLO – The Pocatello Police Department is looking for a few good men and women to join the force.
Currently, the department is looking to fill two Officer and three Dispatcher positions. To be considered for an Officer post, applicants must be a high school graduate, 21-years-old, have not used drugs in the last three years including marijuana, and pass a background check. Prospective Dispatchers are required to be 19-years-old and meet the requirements listed above.
"As an employee of the Pocatello Police Department, you'll have the opportunity to be a servant leader and have a positive impact in our community," said Major Roger Schei. "Day in and day out, our staff make a difference in the lives of citizens."
Applications for the Officer position are due September 24 and dispatcher applications must be completed by September 19. Testing of potential Officers will be held October 15. The dispatch test is tentatively scheduled for the week of October 8. Bonuses are paid to new police department hires who have an Associate's Degree or Peace Officer Standards and Training (POST) certificate, Bachelors, or Master's degree. Starting pay for Officers is $21.60 per hour and Dispatchers is $18.88 per hour.
To apply, CLICK HERE.
The department is also seeking to fill a Police Support Specialist and Stenographer jobs.
The City is also accepting applications for Lateral Police Officers. These are positions for POST certified officers with at least three years of experience in law enforcement. Starting pay for these Officers is $23.81 per hour.
For more information on the Pocatello Police Department, visit pocatello.us/police.