Investigation Discovery to feature local murder case tonight on 'Someone You Thought You Knew'
Published at
|

Updated at
AMMON — The twists, turns and ultimate conclusion in the murder of Lisa Ann Stukey will be featured Monday night on a national television program.
Investigation Discovery is profiling the case on Someone You Thought You Knew and has titled the episode 'Evil in Idaho.'
A description of the show reads:
The tight-knit community of Idaho Falls consists of residents who look out for one another in their neighborhood. When Lisa Stukey's friends haven't heard from her for a few weeks, they become concerned and call the police to check on her. Lisa's decomposing body is found inside her home with few clues as to what happened. The investigation leads authorities down a sordid path with many twists and turns. When the truth is finally revealed, the killer has shocking ties to the victim.
Jameion K. Hernandez, a 20-year-old who lived down the street from Stukey, beat her to death with a baseball bat inside her home in June 2017. He is serving 25 years to life in prison for the crime.
RELATED | Prosecutor says 'not one time has he expressed any remorse' as Hernandez is sentenced for brutal murder
Hernandez told investigators he killed Stukey because she separated his grandfather from his family and managed to get his grandfather to write his father out of his will.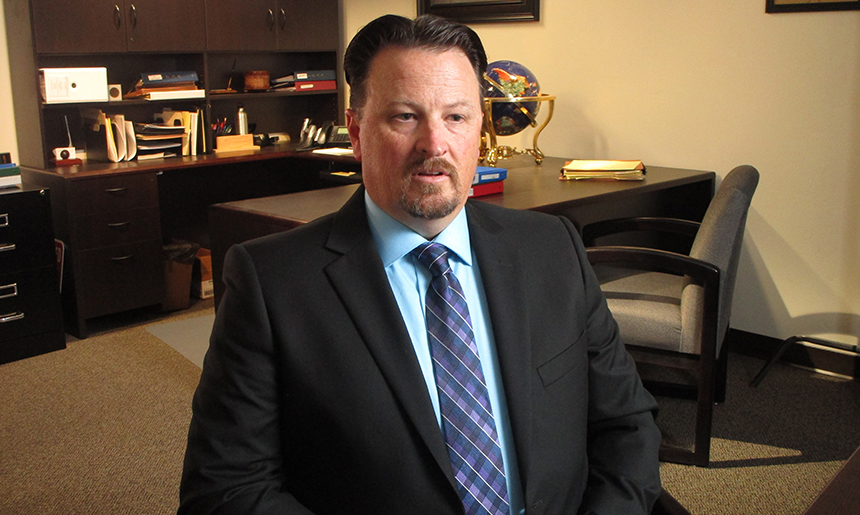 Bonneville County Detective Korey Payne speaks with Investigation Discovery. | Courtesy Investigation Discovery
Investigation Discovery producers traveled to eastern Idaho earlier this year and interviewed Bonneville County Detective Korey Payne, Bonneville County Prosecuting Attorney Danny Clark, friends of Hernandez, associates who knew Stuckey, EastIdahoNews.com reporters Nate Eaton and Natalia Hepworth, along with others.
The episode starts at 10 p.m. MST on Investigation Discovery.