Snow goose or trumpeter swan? Where you can see impressive display of birds in eastern Idaho
Published at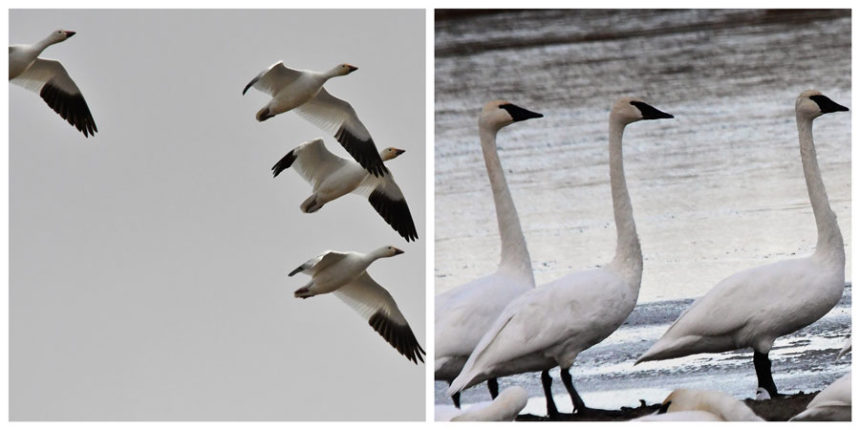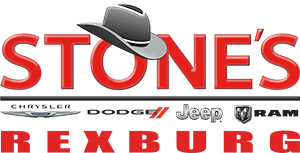 Living the Wild Life with Bill Schiess is brought to you by Stone's Chrysler Dodge Jeep Ram in Rexburg, which sells new and used vehicles, has factory-trained technicians, and offers auto financing and leasing solutions.
"We have a potato field full of large snow geese," a caller excitedly told me this week. "There are over 200 of them."
"Do they have black wing tips?" I asked.
"Nope, but they sound like geese."
"Do they have a brassy sound, kind of like a trumpet?"
"Kind of; but I am sure they are snow geese."
After 10 minutes of going back and forth — kind of like a political debate only less caustic — I decided to drive out to visit with the caller, look at the birds and show the caller the difference between swans and snow geese from my bird field guide book.
Sure enough, the harvested potato field was full of Trumpeter swans scarfing down the frozen potatoes. After finally convincing my caller that they were indeed swans, I explained that the snow goose migration was over and we visited about the difference between the two.
Tundraw swan | Bill Schiess, EastIdahoNews.com
As we were visiting, a late flock of 14 Tundra swans flew in and joined the Trumpeters. The beautiful mellow sounds of the Tundras created a stark difference from the brassy trumpeting sound of their larger cousins. Two pair of Sandhill cranes also started calling from the adjoining stubble field.
While opening my pickup door to leave, I heard the unmistakable sound of a snow goose. Four lost snow geese dropped from thousands of feet in the air down to have brunch with the really big white birds. I got a little ribbing about my statement that "all" snow geese had migrated, instead of "most." I deserved it.
Sandhill cranes usually start their migration rituals in September and most have gone south to the southern states. But on Tuesday this week, about 100 of them were in a field east of the Menan Buttes. Don't be surprised if you see a few of them still wandering around in December since the weather has removed the snow cover that we had early in November.
Sandhill cranes | Bill Schiess, EastIdahoNews.com
The large migration of Tundra swans and Snow geese usually happens in October when both species head for Mexico and a few southwestern states for the winter. Tundra swans usually nest just below the Arctic Circle, while most Snow geese nest above the circle.
Most of the large white birds that are feeding in area fields are the Trumpeters that spent the summer in Alaska or in scattered pockets in Canada. Most of them will stay here in the Upper Snake River Valley, feeding in harvested fields — or in the case at Deer Parks Management Area — grains that were planted for them and not harvested. Many will spend the winter feeding on the aquatic plants on the Henrys Fork of the Snake River and Teton River unless icing conditions force them to the lower valleys.
Snow geese have black wing tips and are smaller than the Canada goose. They stand about 35 inches high. Both of the swan species are totally white except for their feet and bill. The Trumpeters stand between 60 and 70 inches high while the Tundra's height is between 45 and 53 inches. The shape of the bills on the two species are a little different with the Tundra's bill having a small yellow basal spot on each side.
I love going out to fields where the Trumpeters winter and look for birds that have been banded with numbered neckbands and then follow where these individuals have been located.
By the way – thanks to all of you that have notified me through East Idaho News of the Blue Jays and odd birds that you have seen. Keep it up. On Thursday, I got a call about a rare Idaho visit from a Rose-breasted grosbeak near Rexburg. Let me know if you are seeing some of these if they visit your feeders.